JASO Cranes Build One Sydney Harbour
11 / 07 / 2023
Our pioneering Luffing cranes are responsible for building the three Renzo Piano-designed skyscrapers in Sydney's Barangaroo neighbourhood.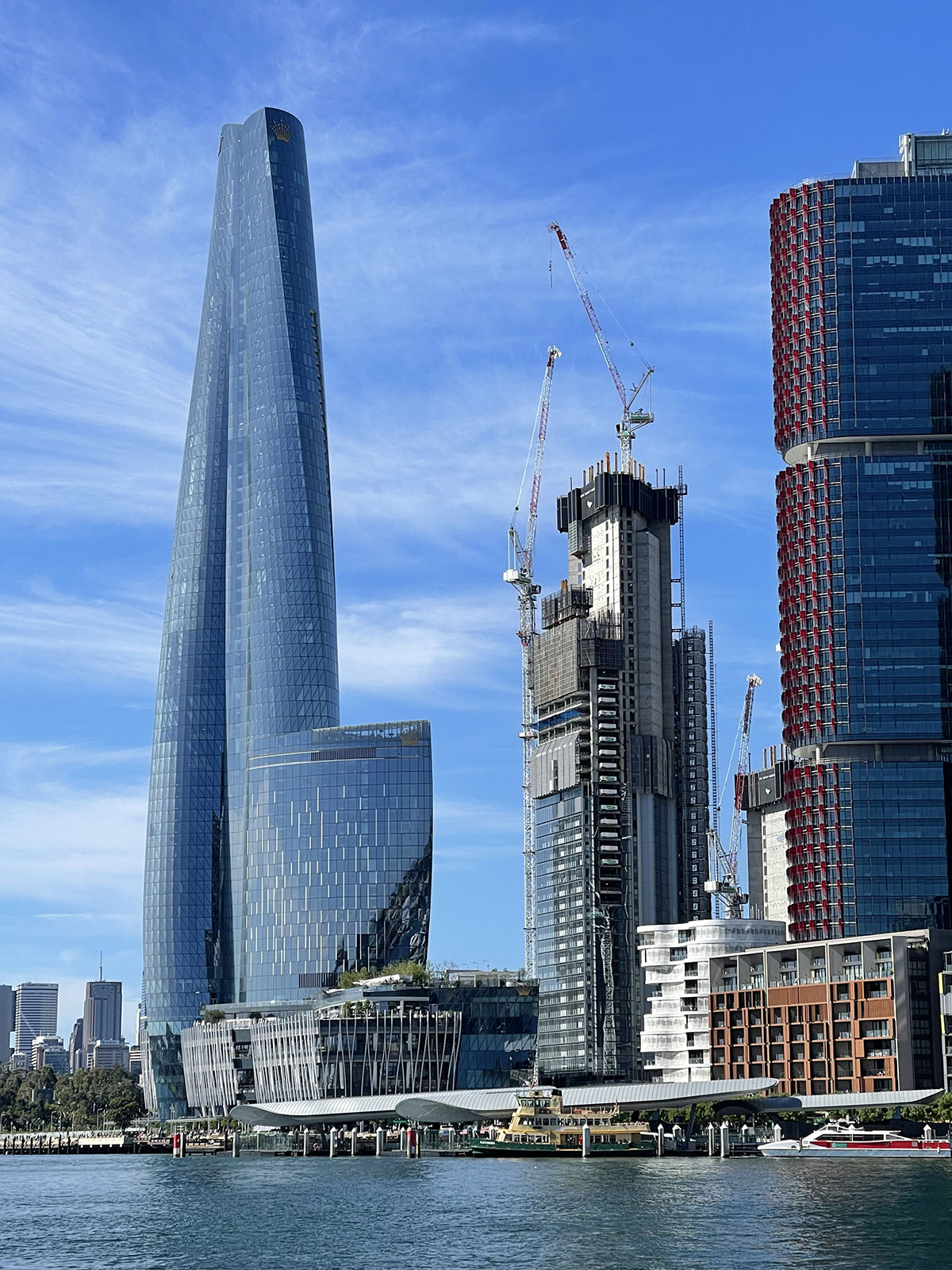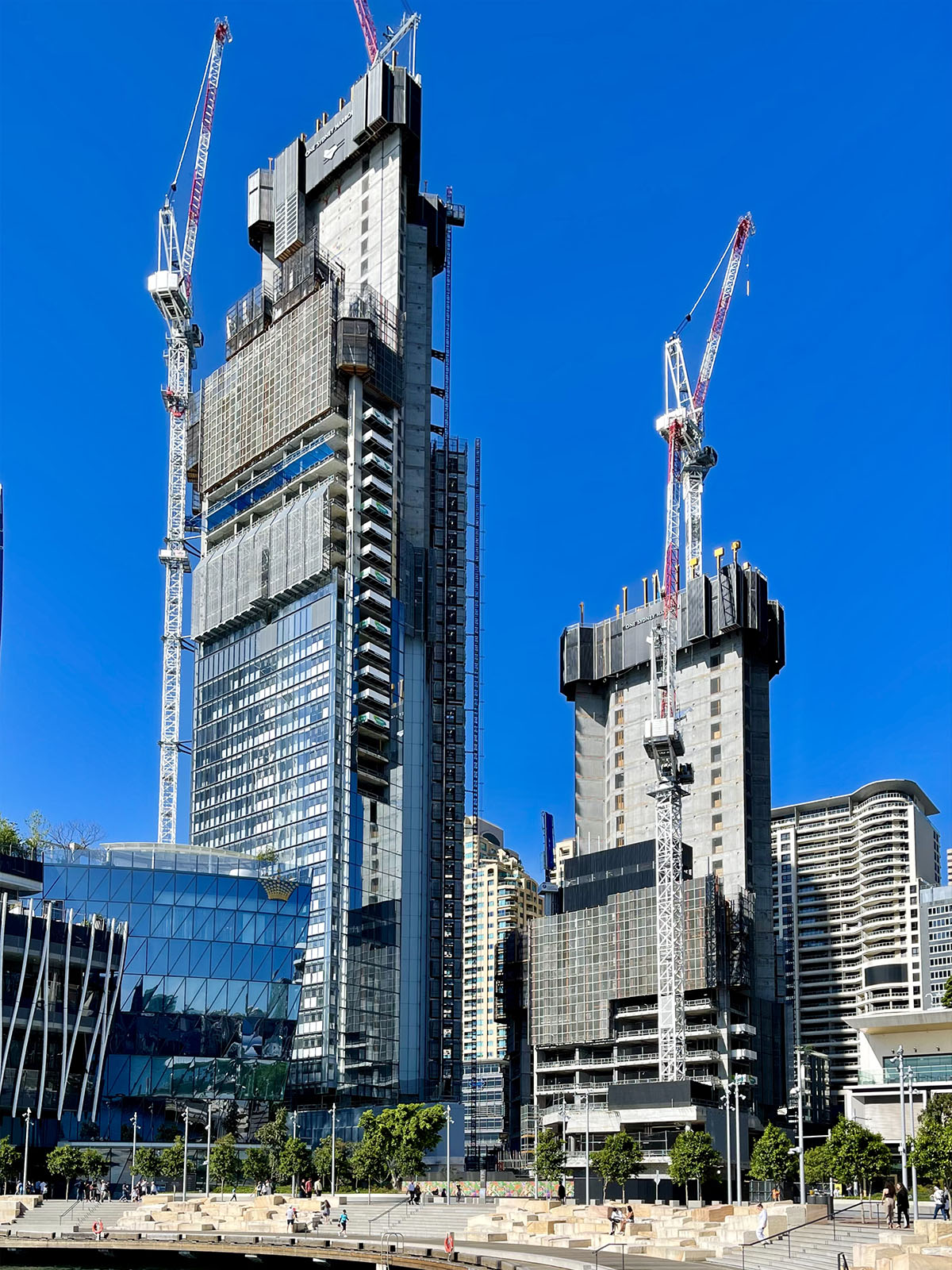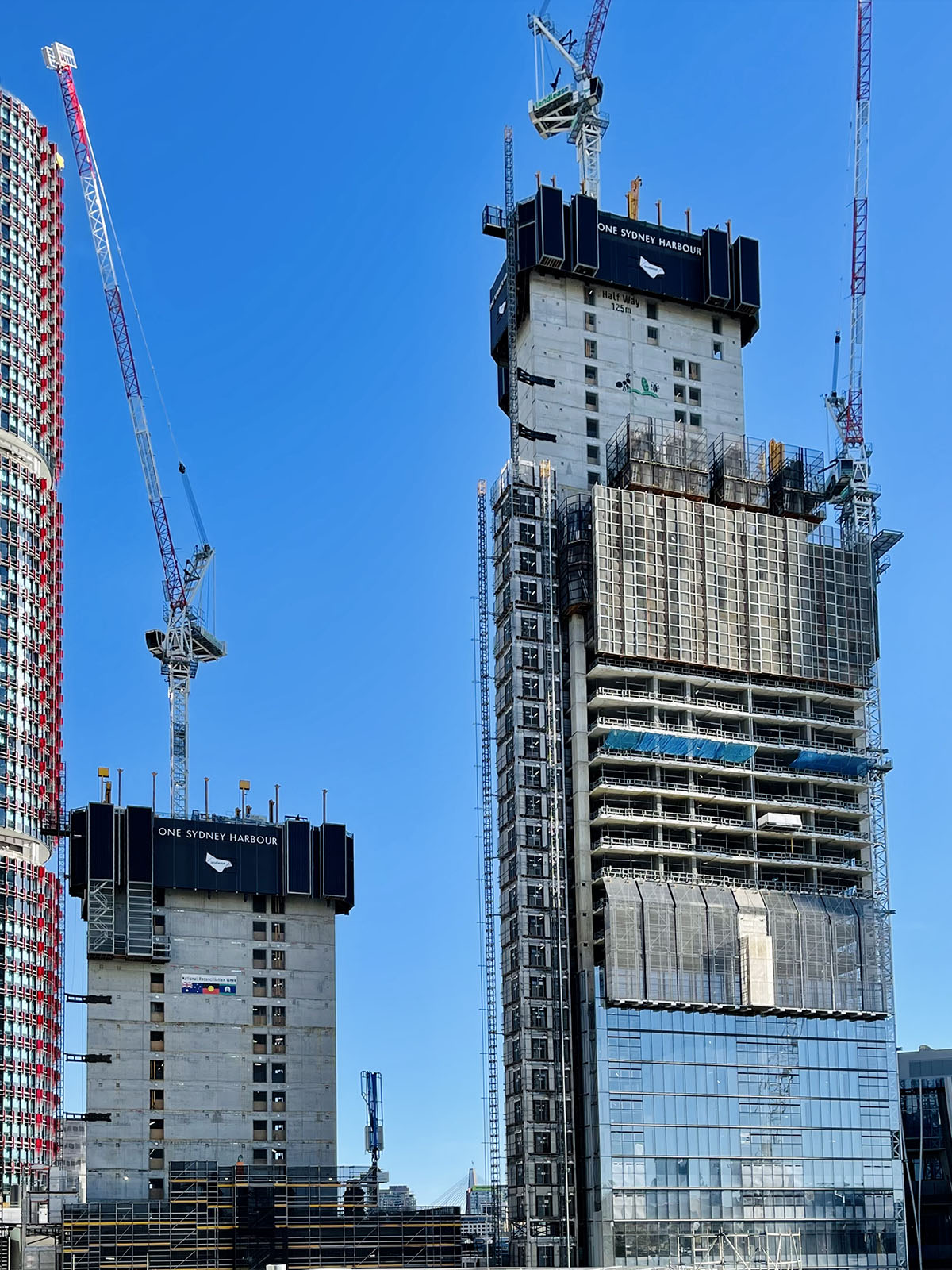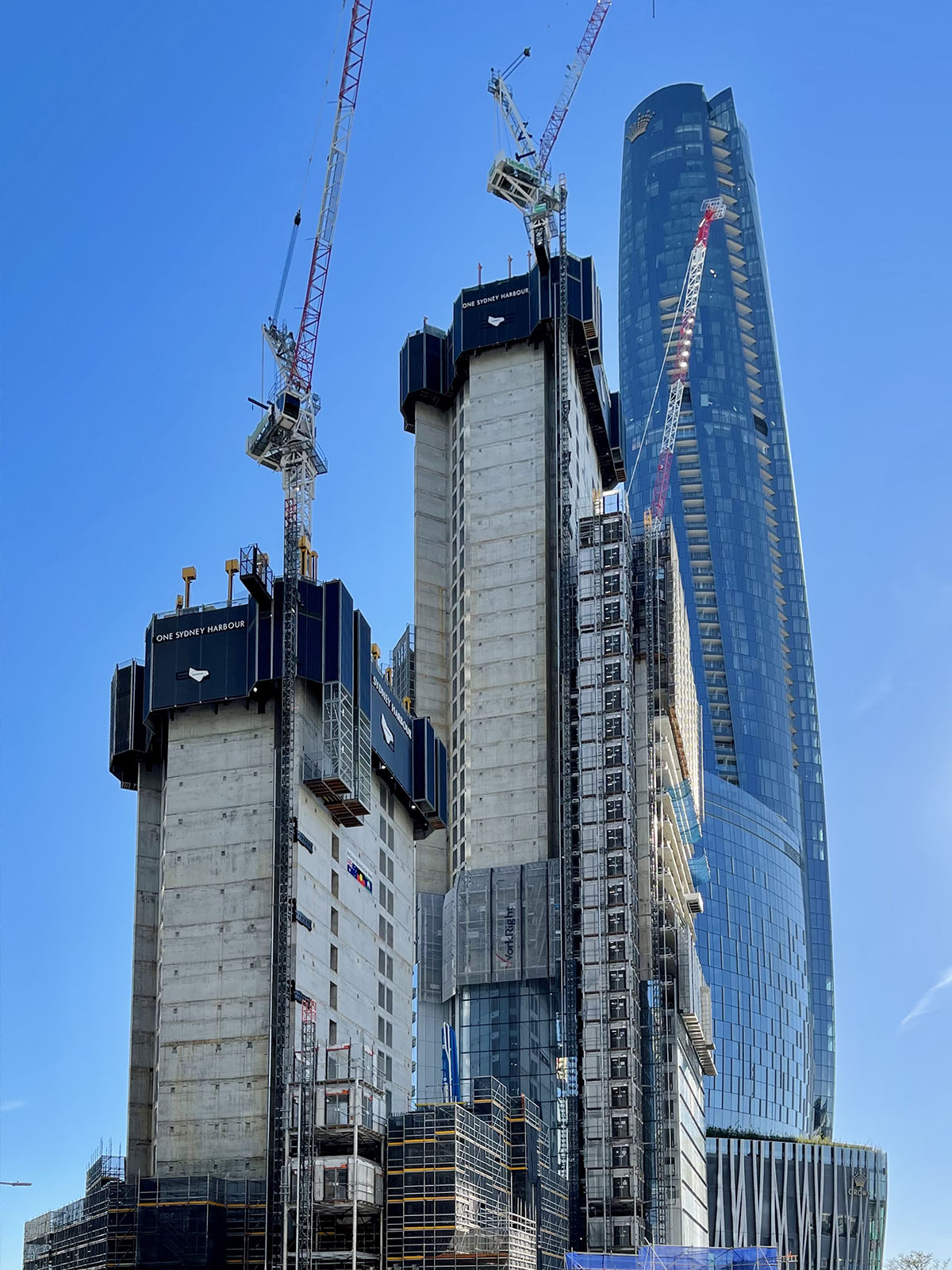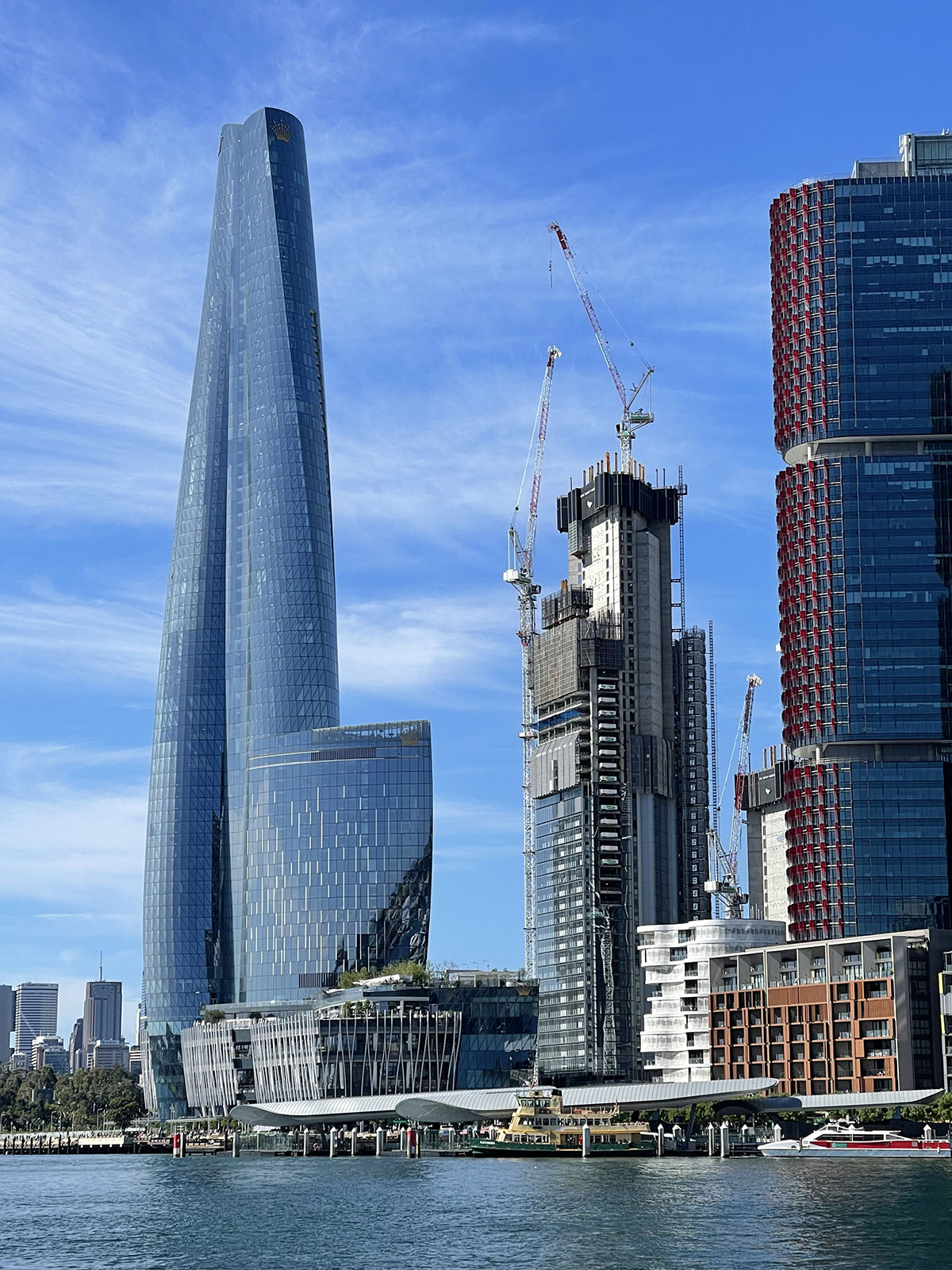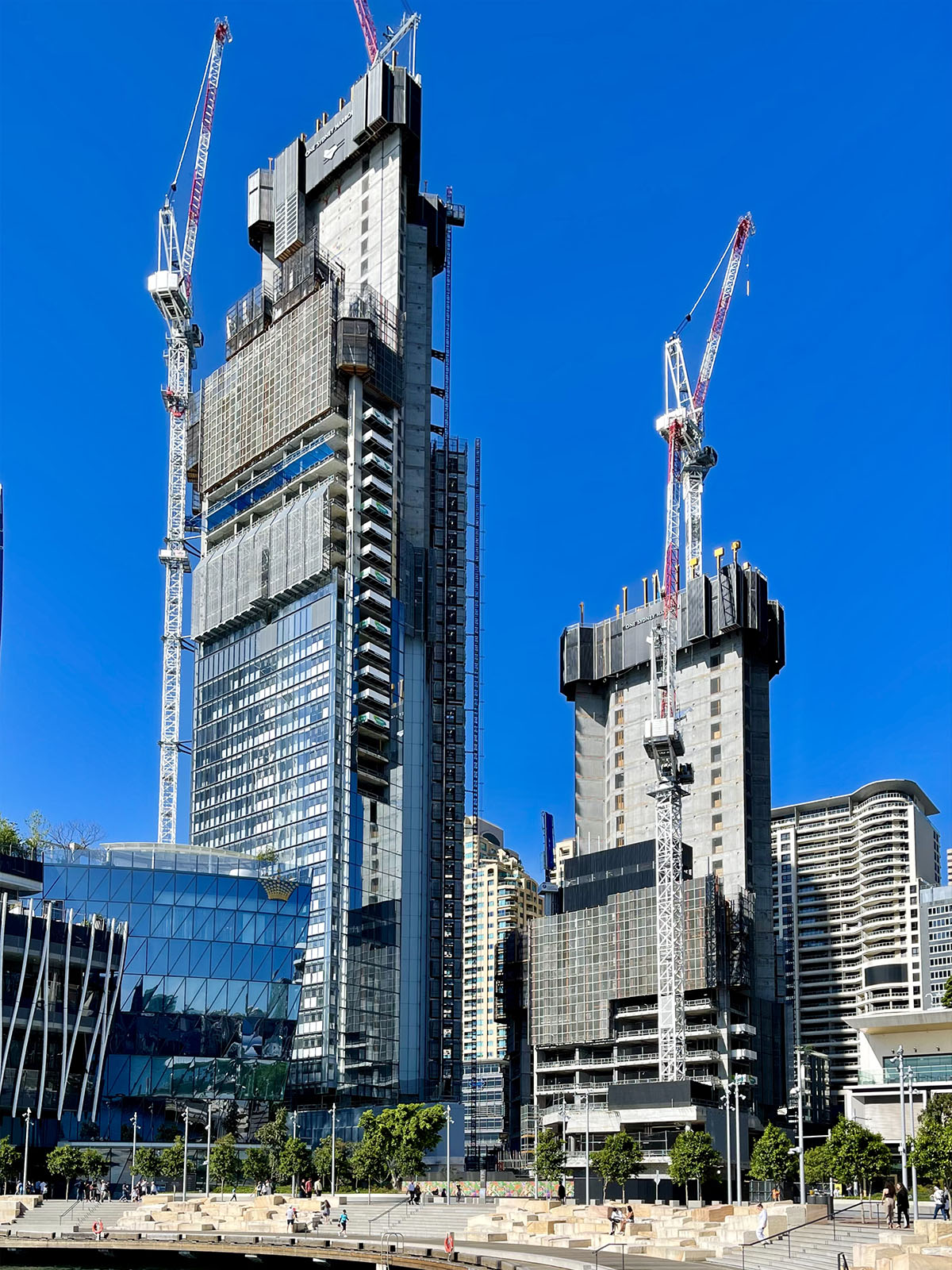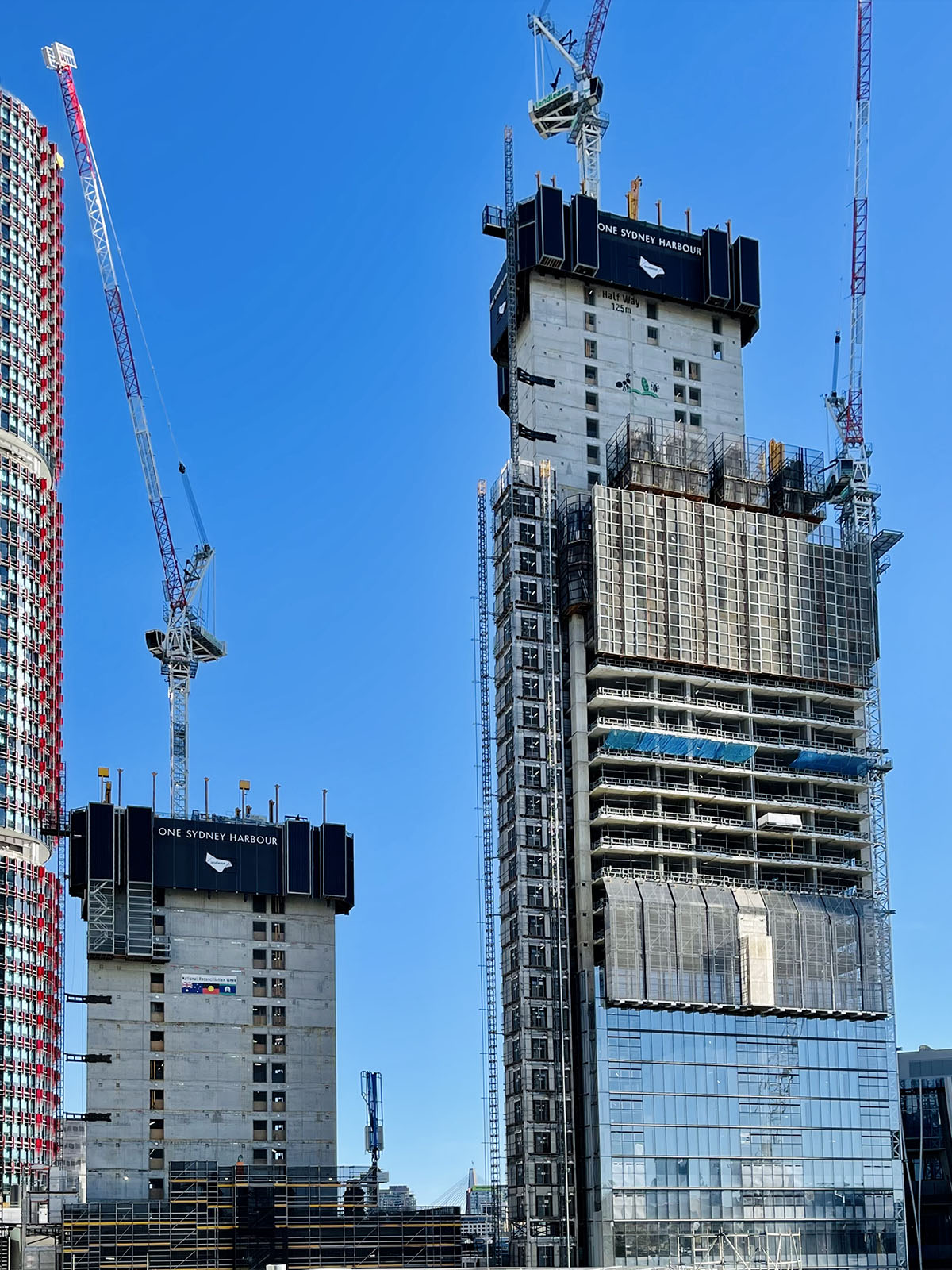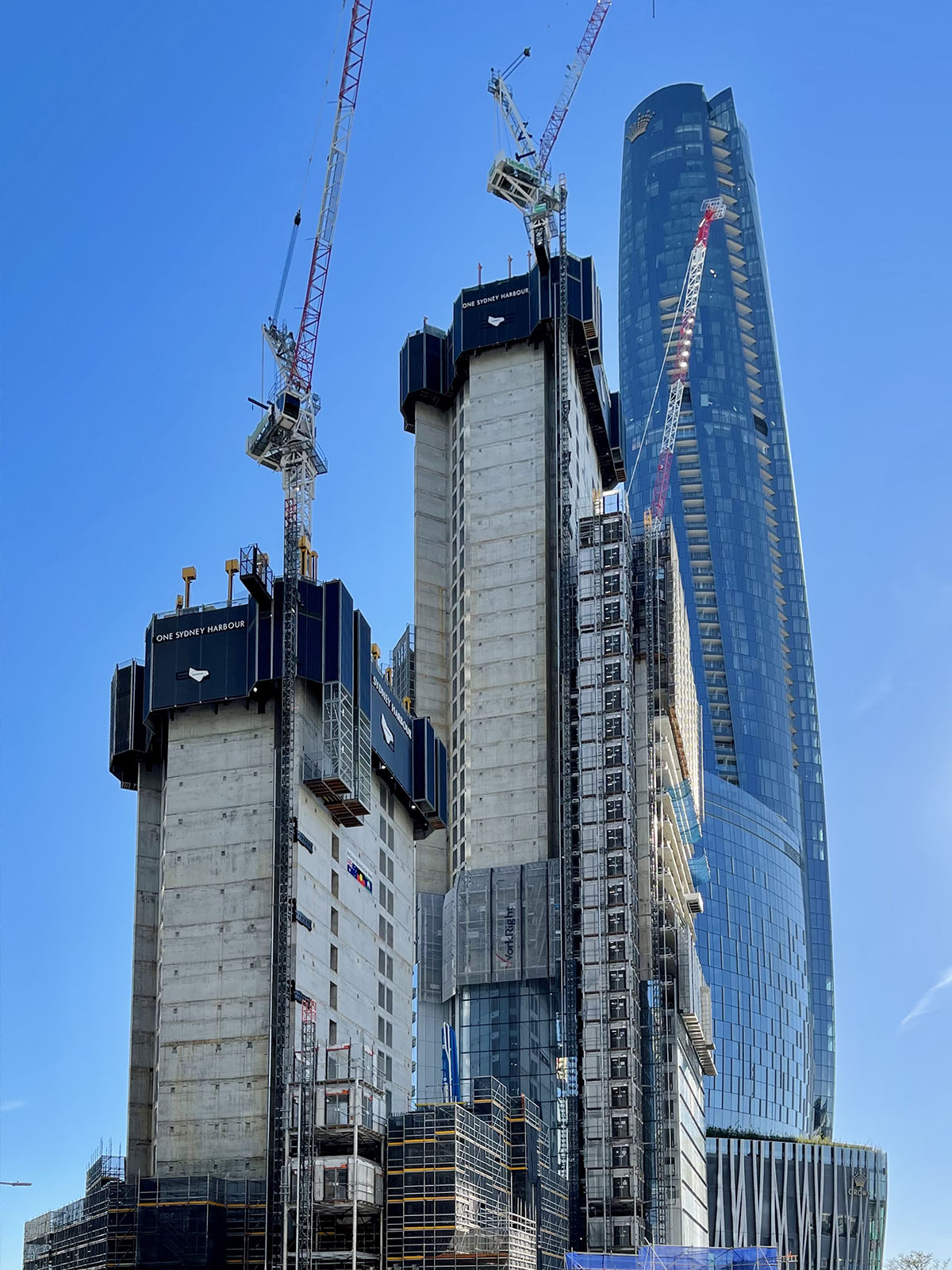 Photo: cnd
Requirement
JASO Tower Cranes has been involved for years in the redevelopment of the Barangaroo area in Sydney, Australia, one of the world's most important urban development projects that is transforming a former waterfront site into a residential, cultural and business area. One Sydney Harbour will be one of the most prominent complexes in Barangaroo and will have a total of 808 flats in 3 towers, Residences One, Residences Two and Watermans Residences, designed by Renzo Piano and built by Lendlease.
Solution
This site involved working in an area with obvious space constraints, so we provided the most competitive cranes in our range for working in confined spaces and for high-rise construction, our Luffing series featuring a globally pioneering luffing jib design and exceptional free-standing heights.
Specifically, for this job a J780PA, a J438PA and a J280PA.24.R were used by our partner Titan Cranes in Australia.
The J280PA.24.R stands out with a reach of 60 m, a maximum load of 24 t and a tip load of 3 t. The J438PA has a reach of 65 m, a maximum load of 32 tonnes and a tip load of 3.4 tonnes. The J780PA has a reach of 70 m, a maximum load of 75 t and a tip load of 5.7 t.
As a long-term project, our cranes are one of the best options on the market due to their low maintenance and low energy consumption thanks to our ECO-MODE system. In addition, its location in front of the sea requires corrosion-resistant cranes, and JASO makes a difference precisely because of our high standards in terms of the quality of materials and safety.
Finally, the construction of skyscrapers requires optimised climbing systems to reduce times through the process. And at JASO we have our innovative Lift Shaft three-beam climbing system that facilitates the construction of high-rise buildings and allows a rapid ascent with the highest safety guarantees.
The project is currently underway and is expected to be completed by 2025.