Three JASO High Top Cranes Shape Warsaw's Skyline
9 / 08 / 2022
A J85, a J115.8A and a J110N were chosen for the construction of the exclusive Unique Tower skyscraper.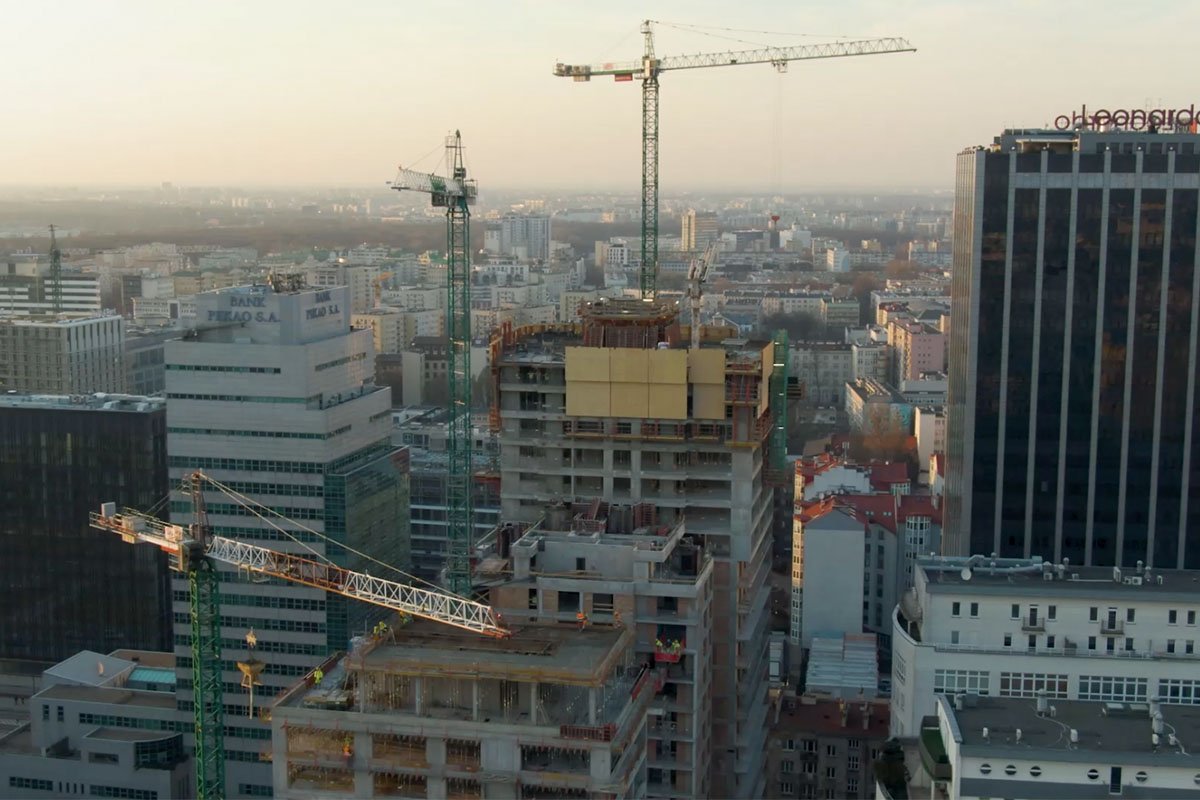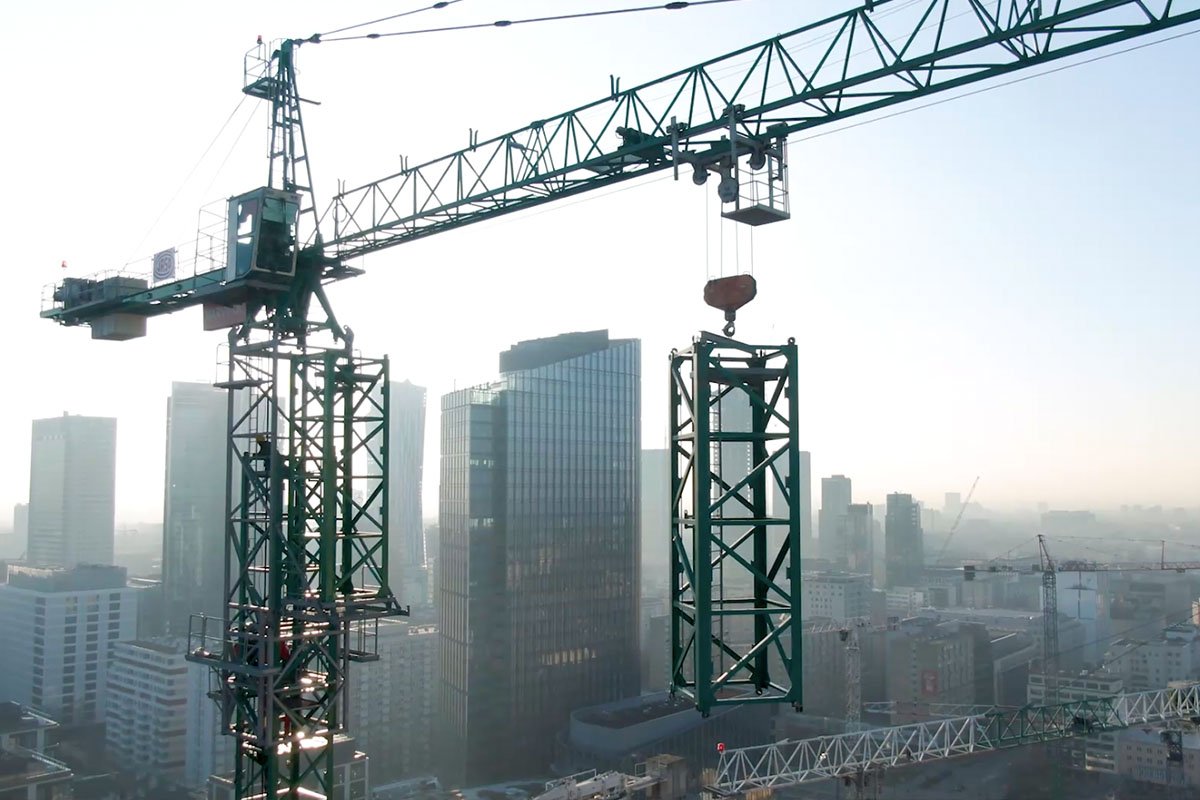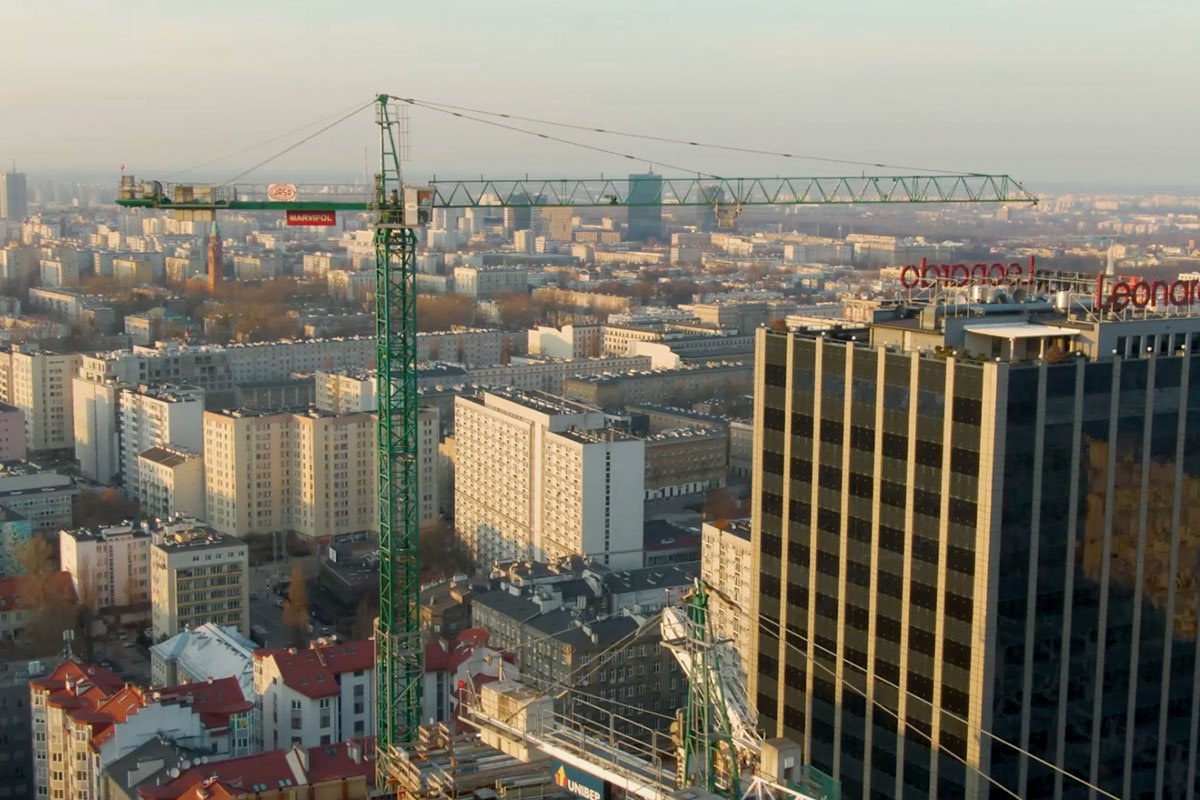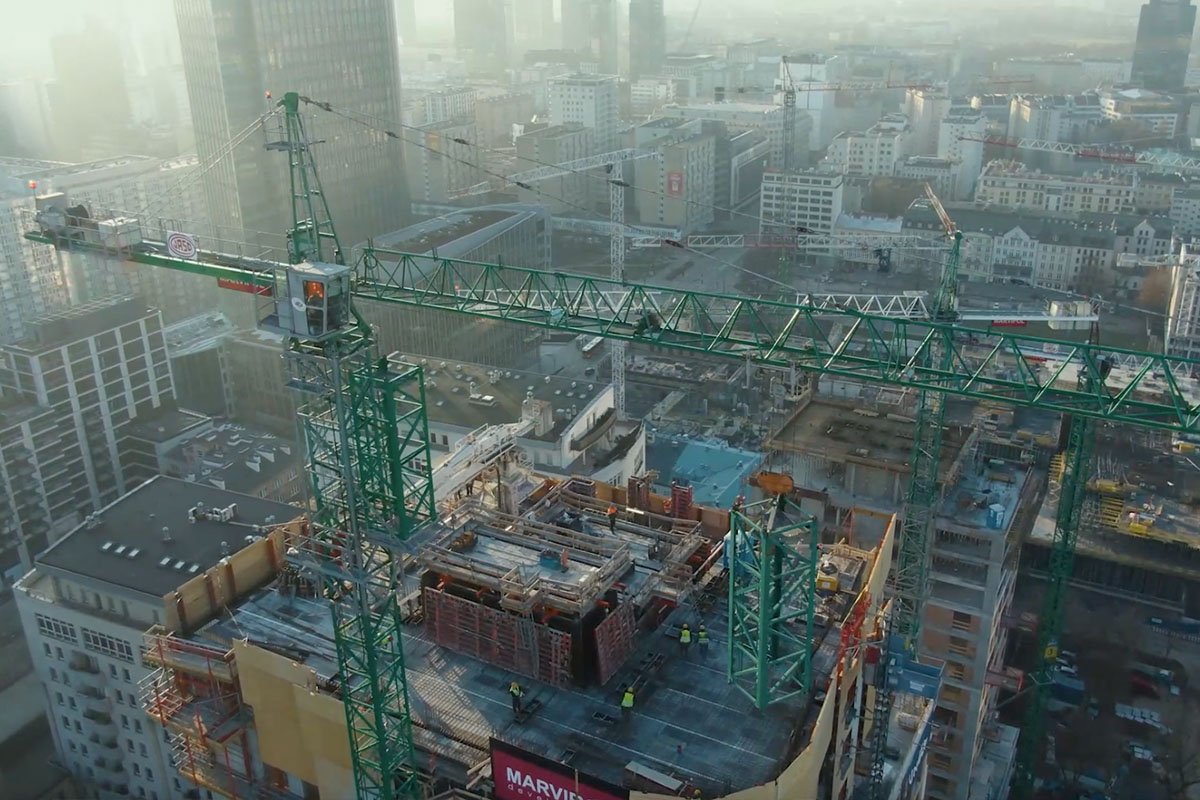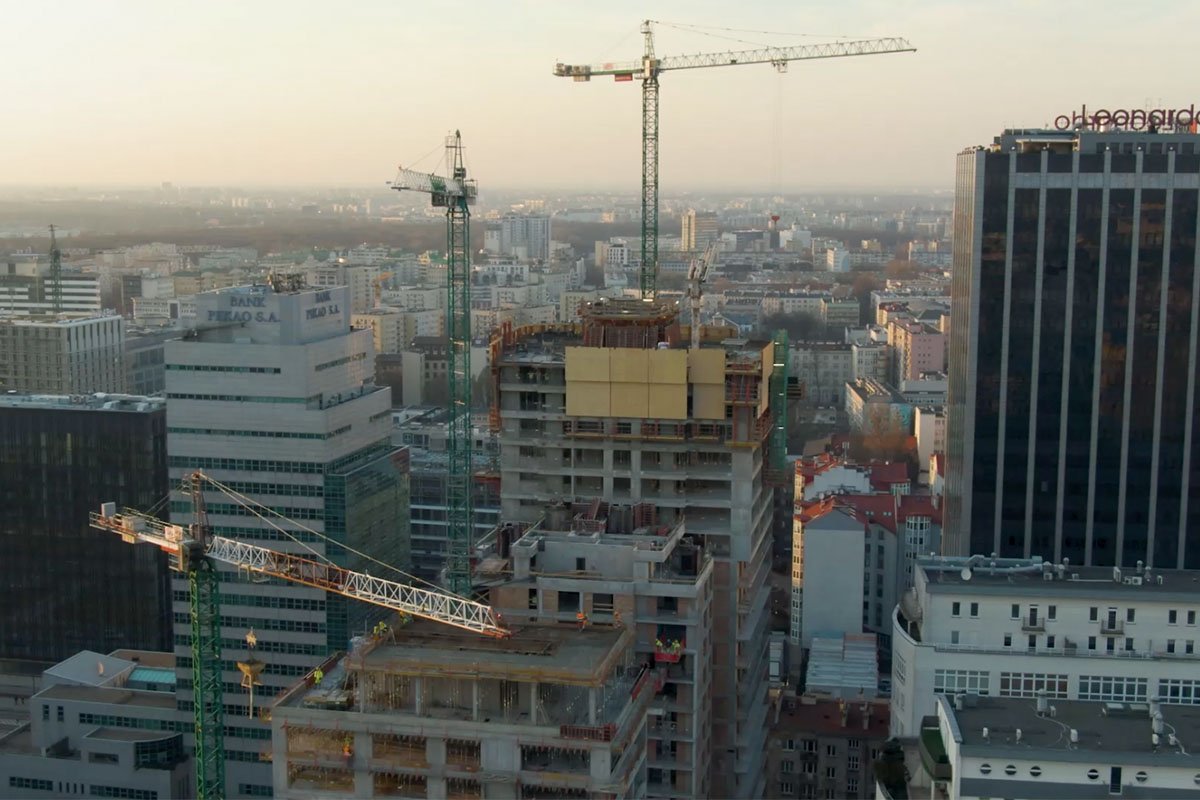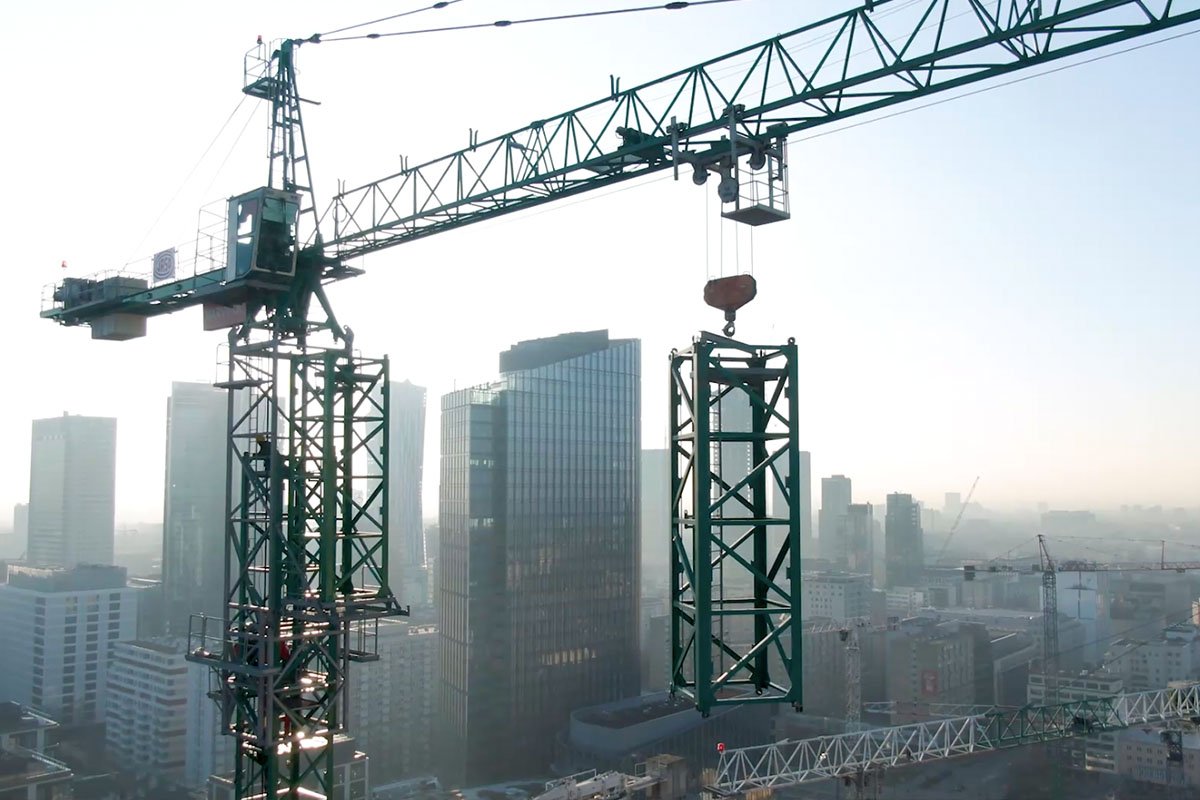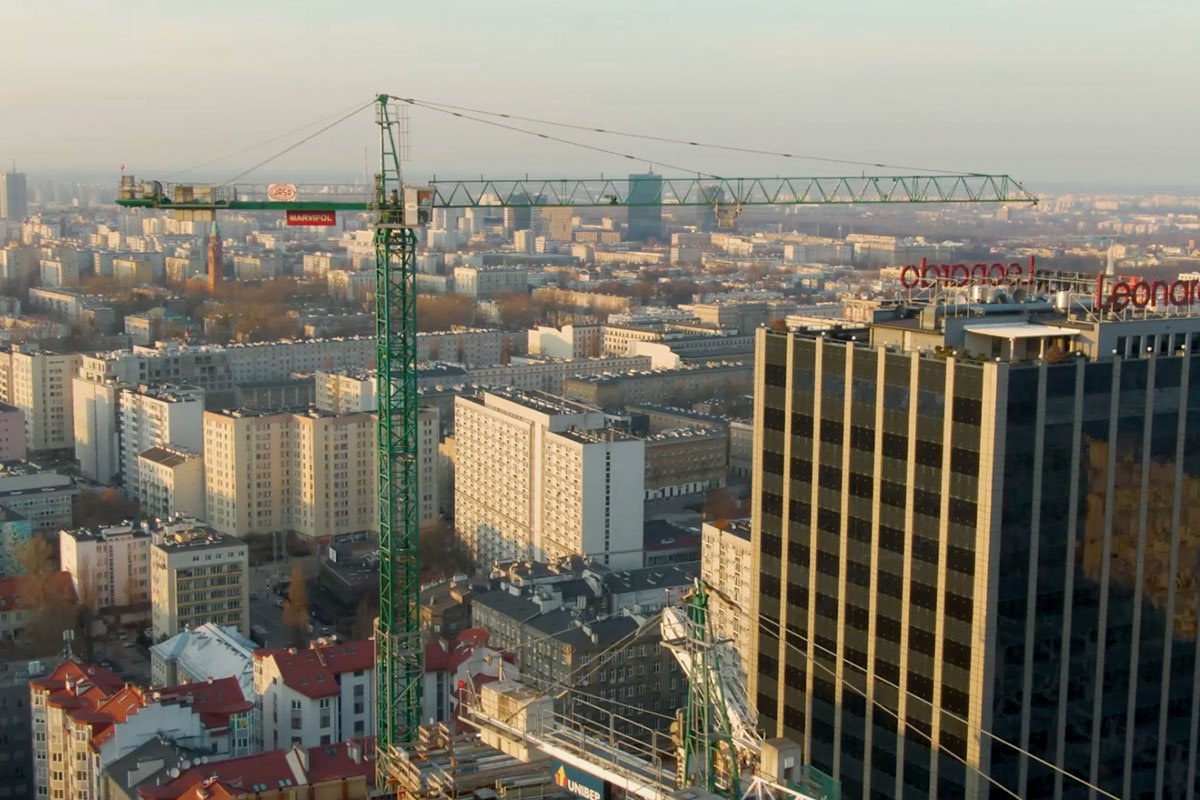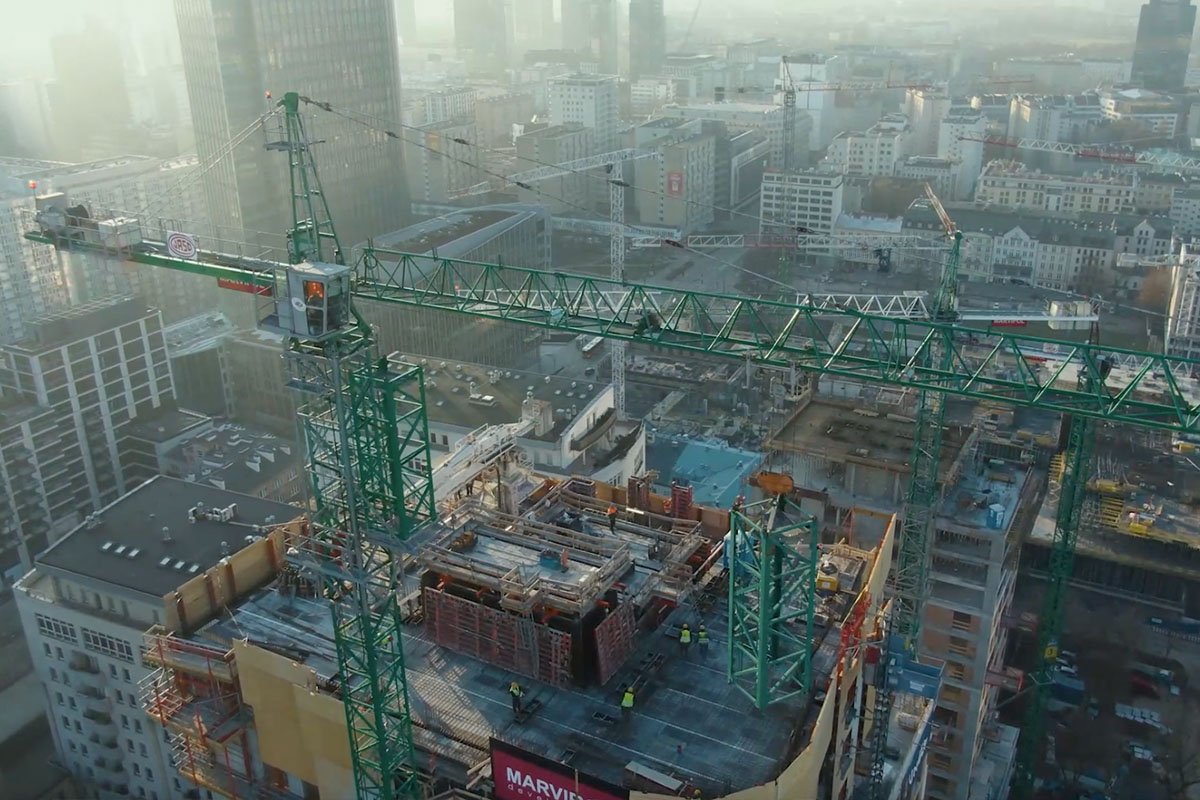 Requirement
Unique Tower is one of the most exclusive skyscrapers in the Warsaw skyline. JASO, through Layster, our distributor in Poland, contributed to its construction with three medium-sized tower cranes designed for working in demanding areas.
Located in the Wola district, the city's financial centre, this building, developed by Marvipol, has first-class residential apartments, as well as stores and restaurants on the first floor.
Solution
For the construction of Unique Tower, three tower cranes from the High Top range were used: a J85, a J115.8A and J110N, arranged in a single line. Two of them, the J110N and J85, were anchored to the building structure. The three tower cranes could cross each other during their work.
High Top cranes are suitable for handling heavy loads in construction and civil engineering. Their large dimensions, high power and fast assembly and dismantling process make them efficient right from the first day.
These cranes use standard tower systems of 1.75 x 1.75 metres. By combining different tower sections, these cranes can reach free-standing heights of over 86 metres.
Undoubtedly, the best choice for a project like Unique Tower.