JASO Cranes for a Historic Vancouver Building
1 / 02 / 2022
We participated with 4 Luffing J380PA in the renovation of The Post, an icon of this Canadian city. The project aims to modernize the building while respecting its past.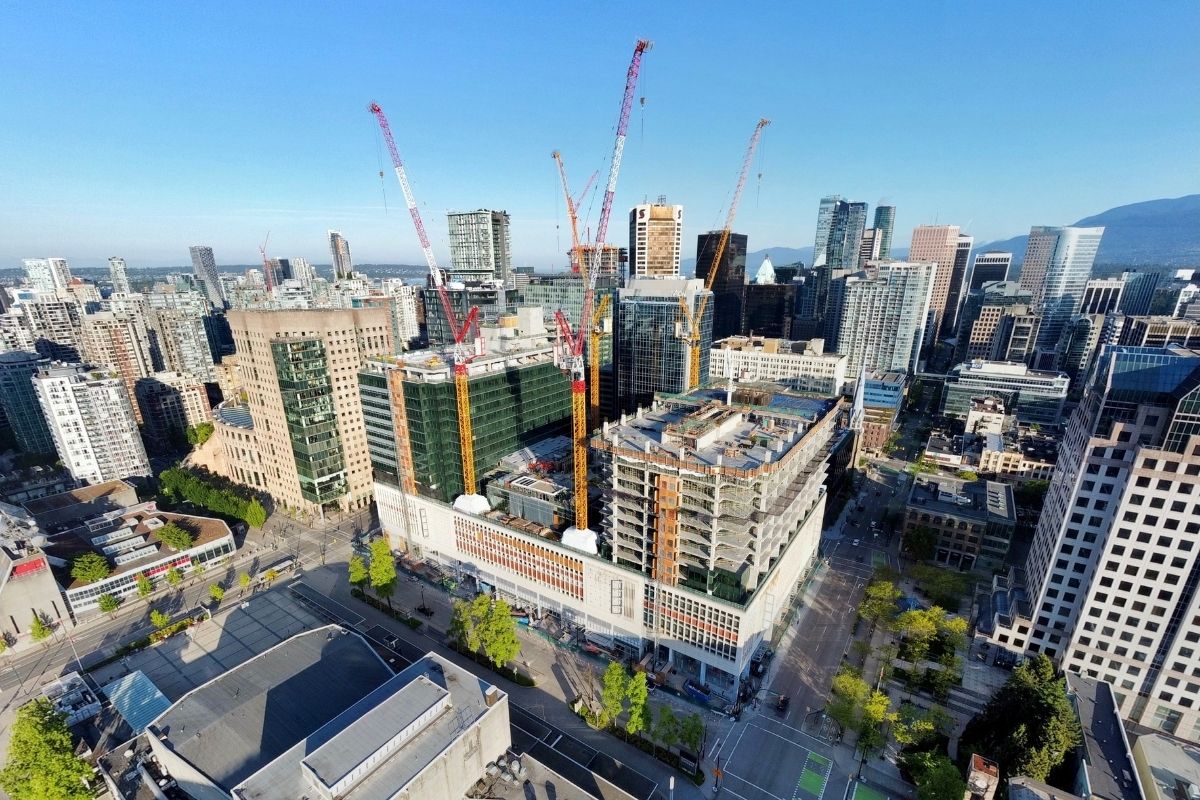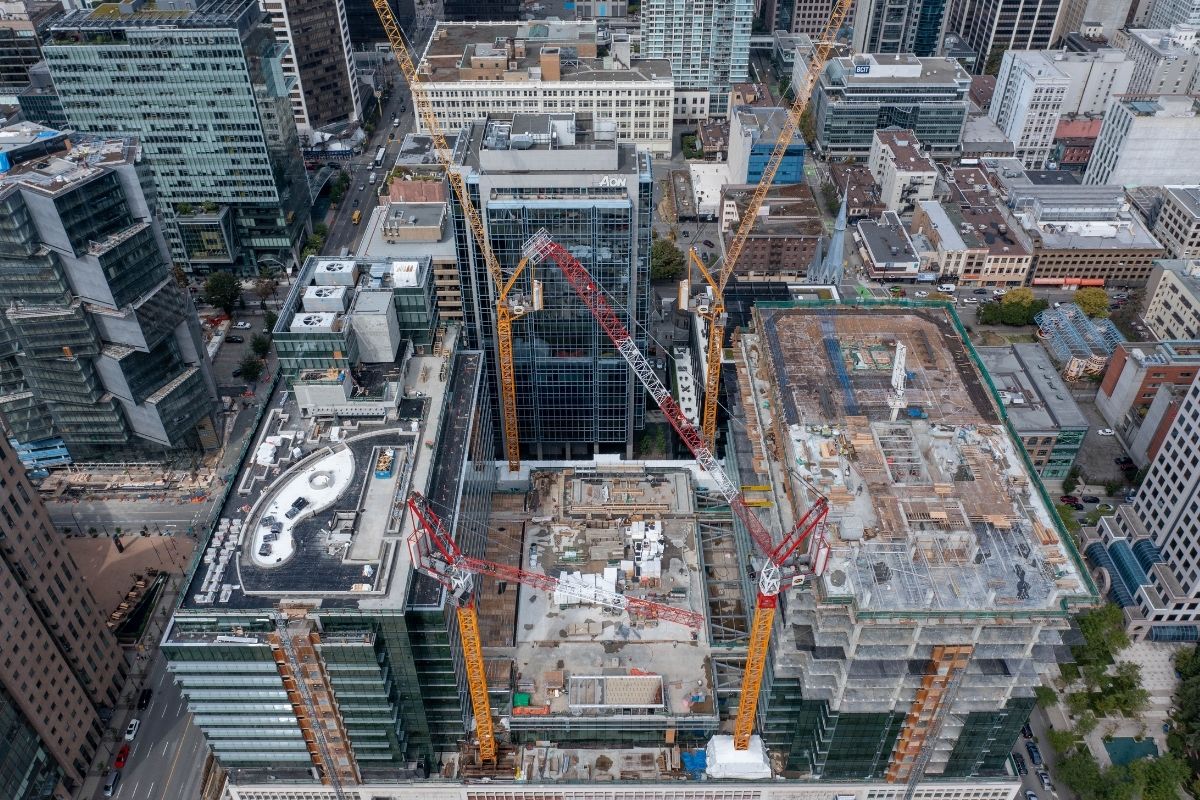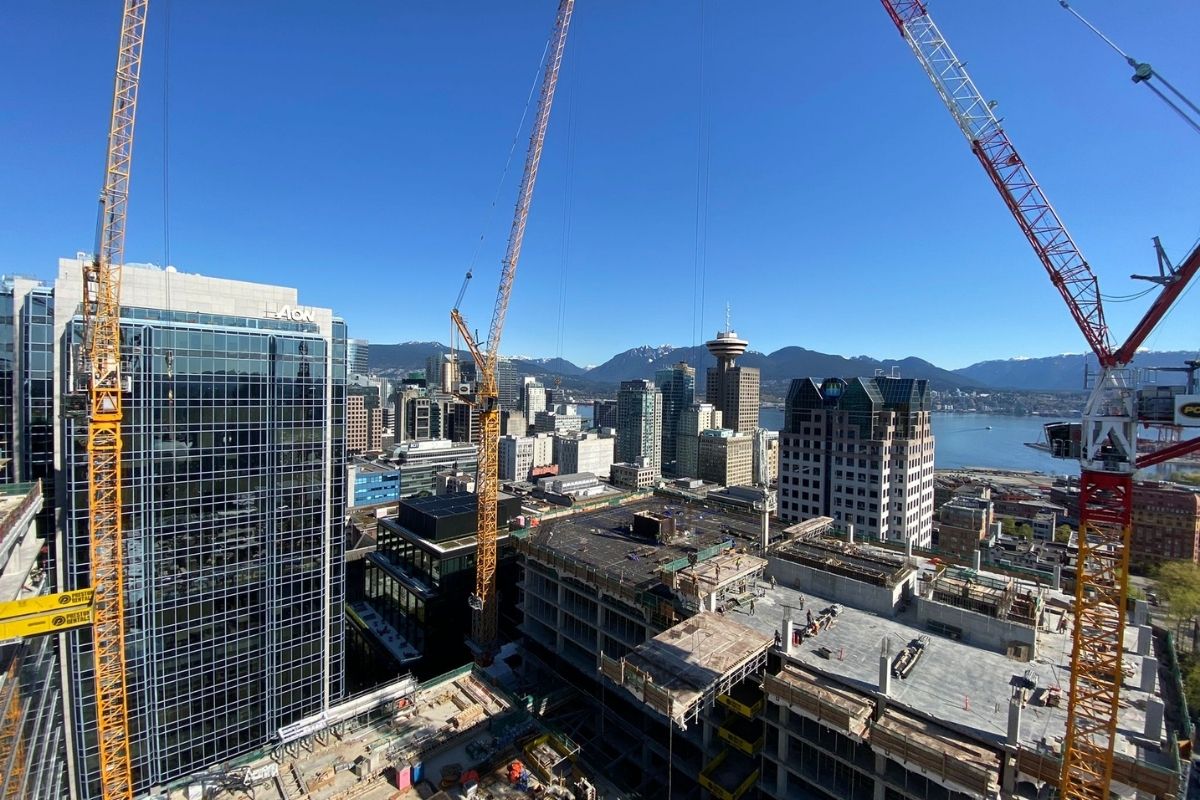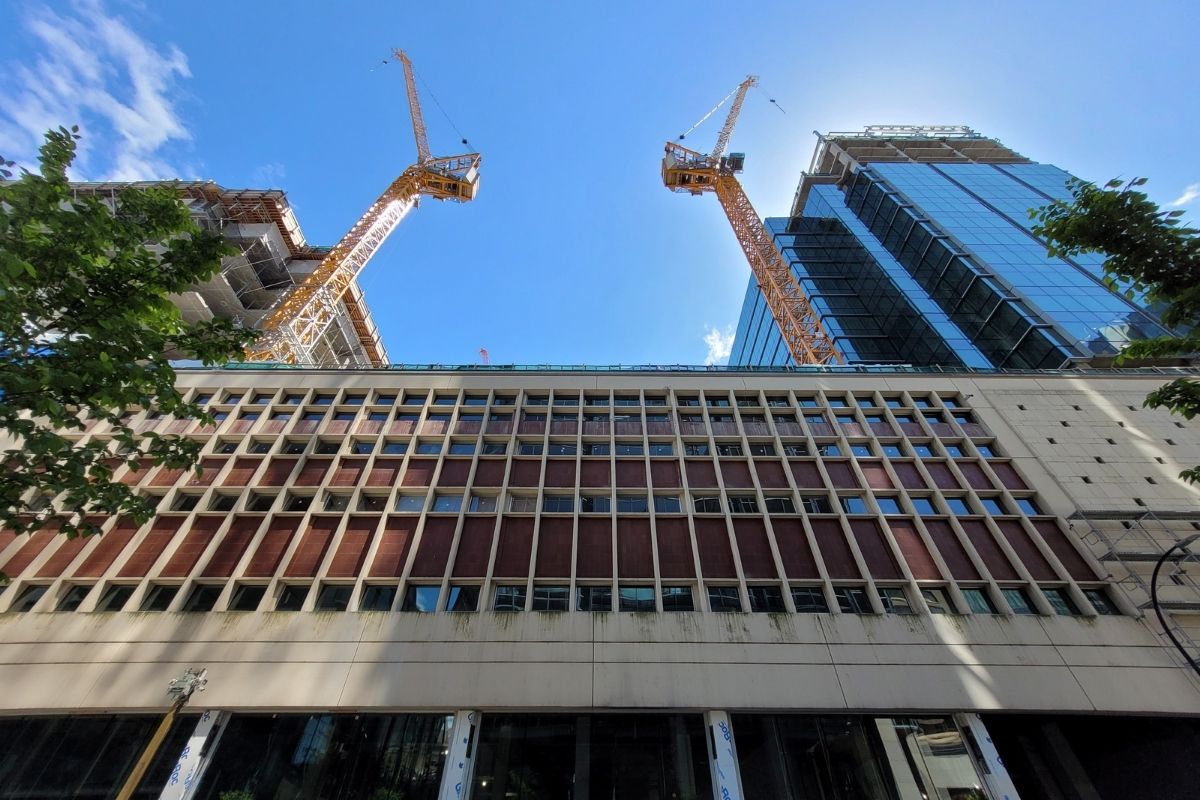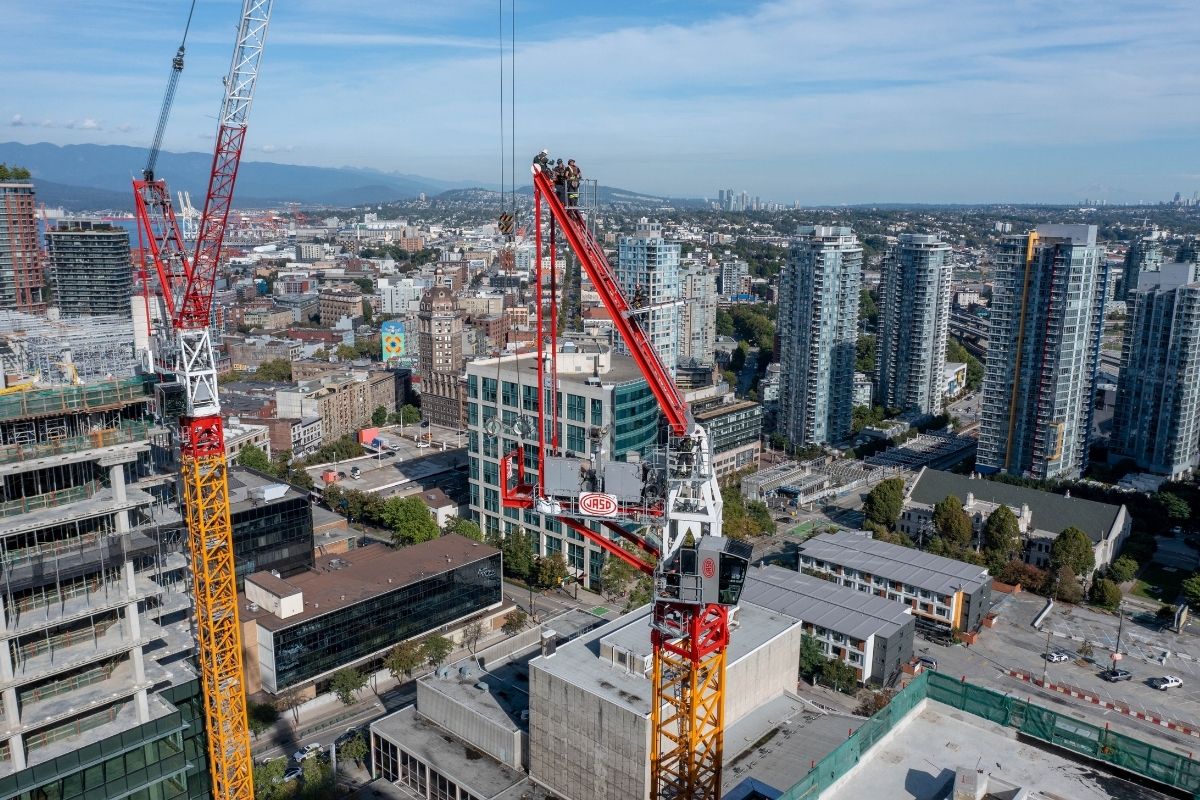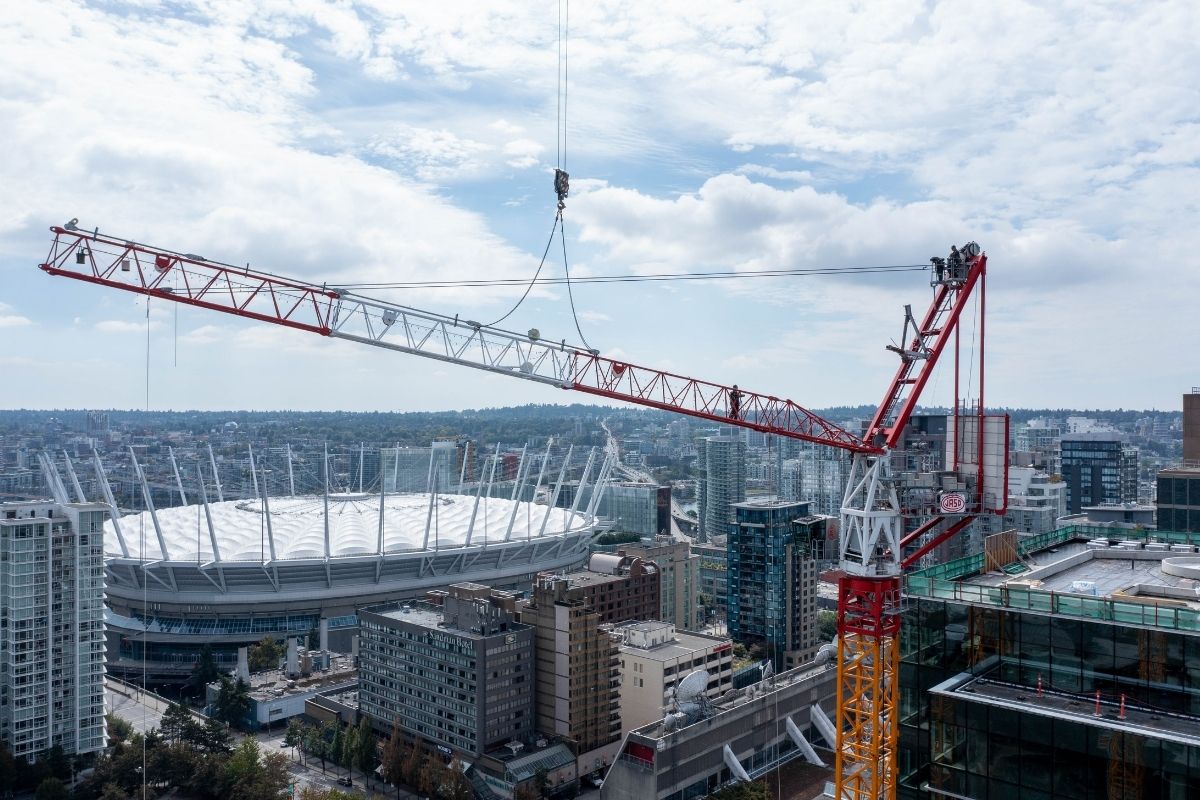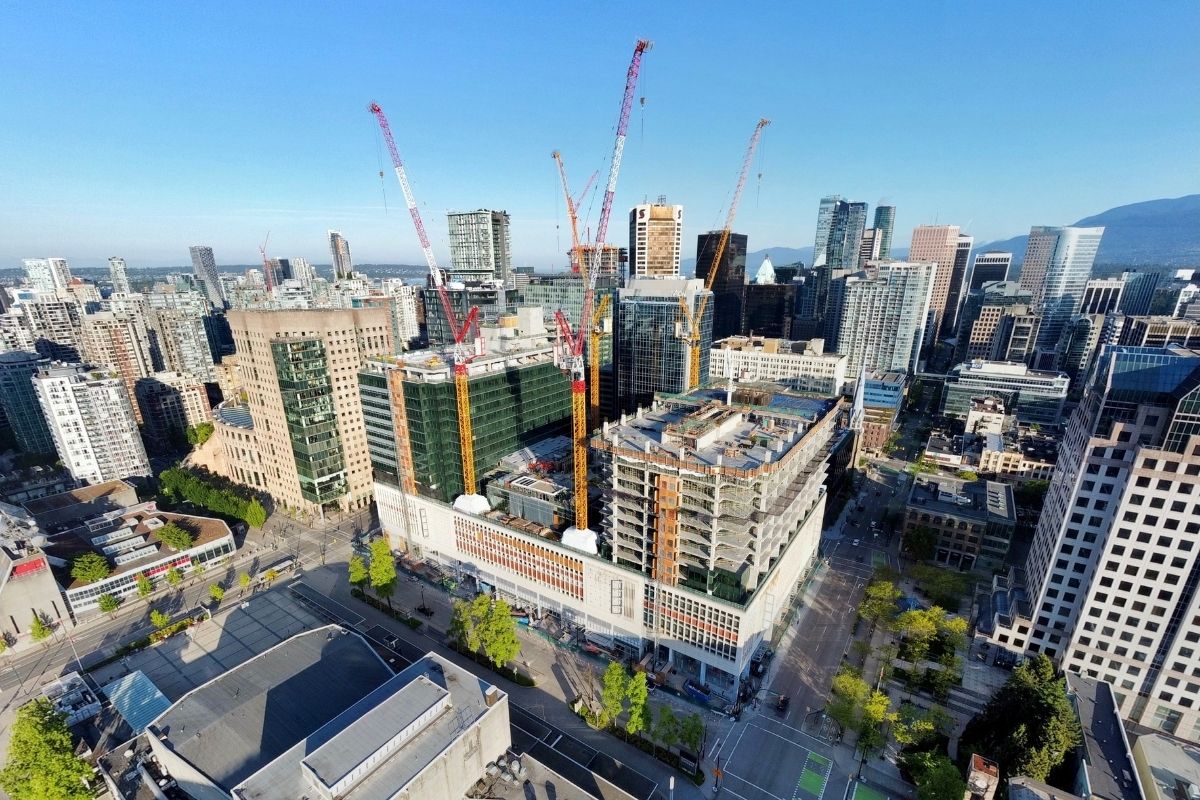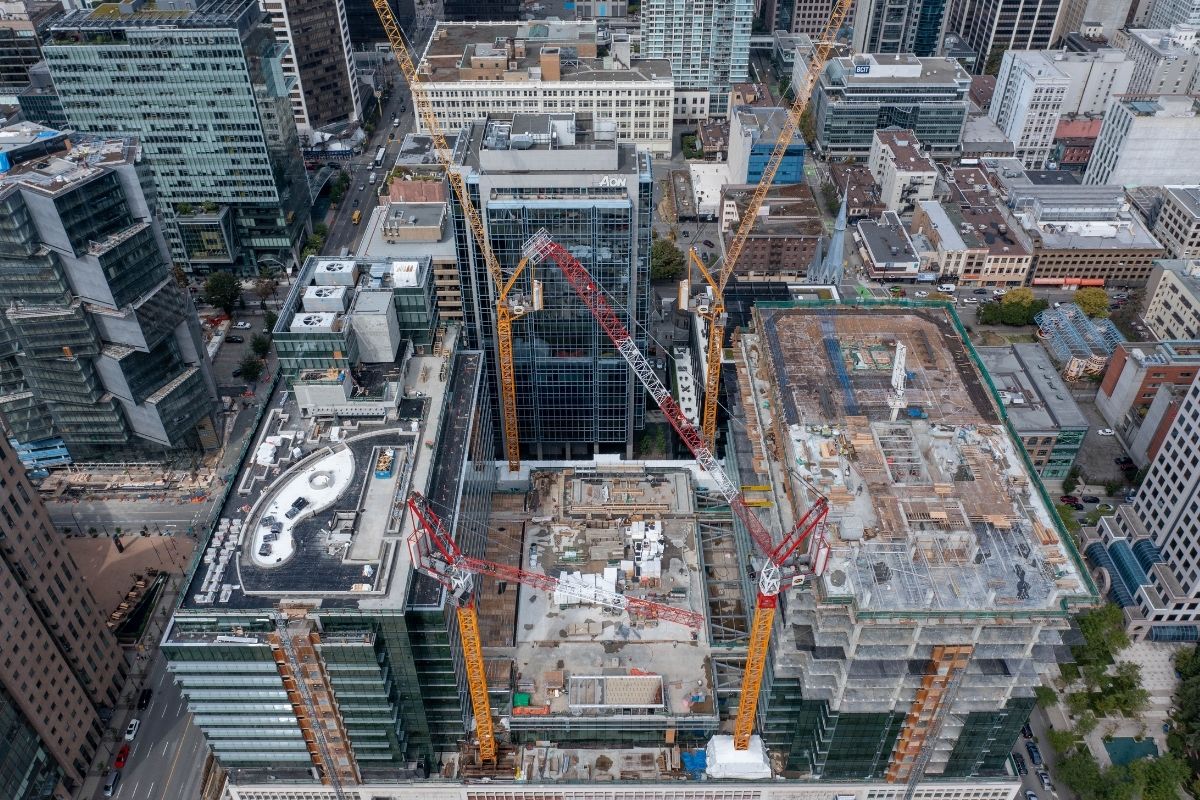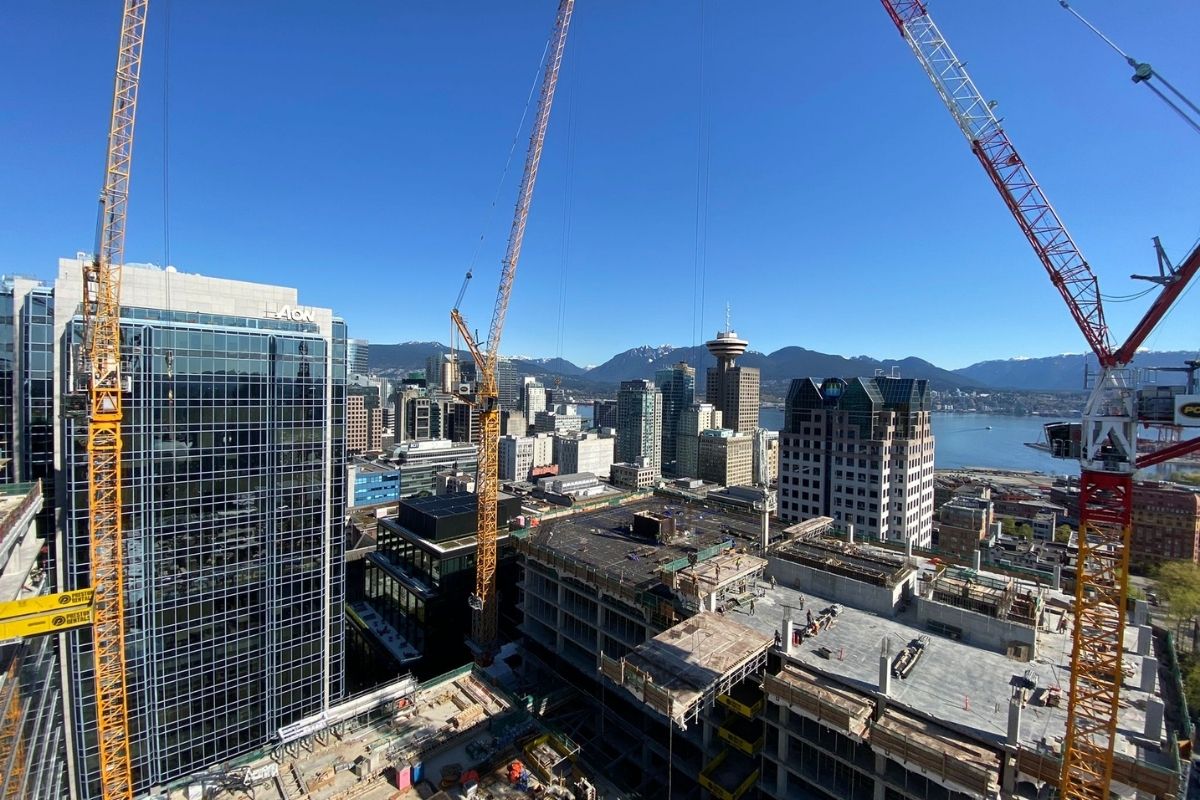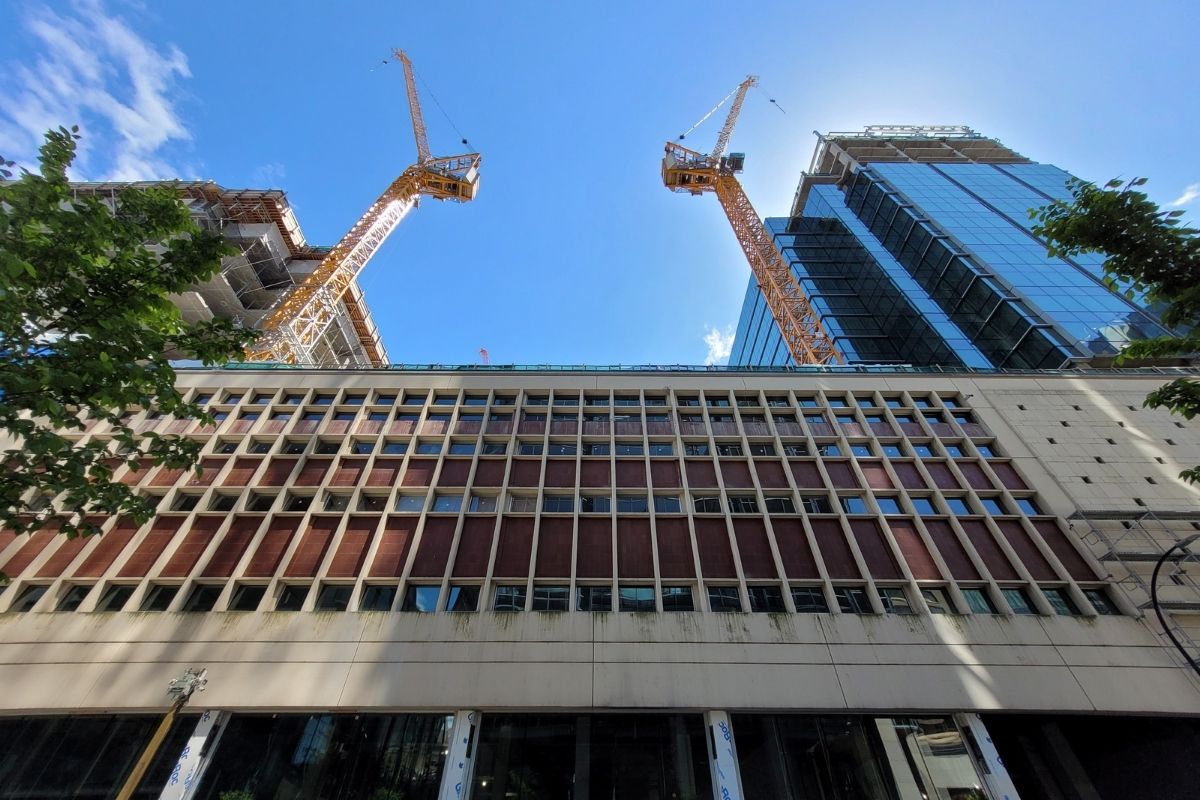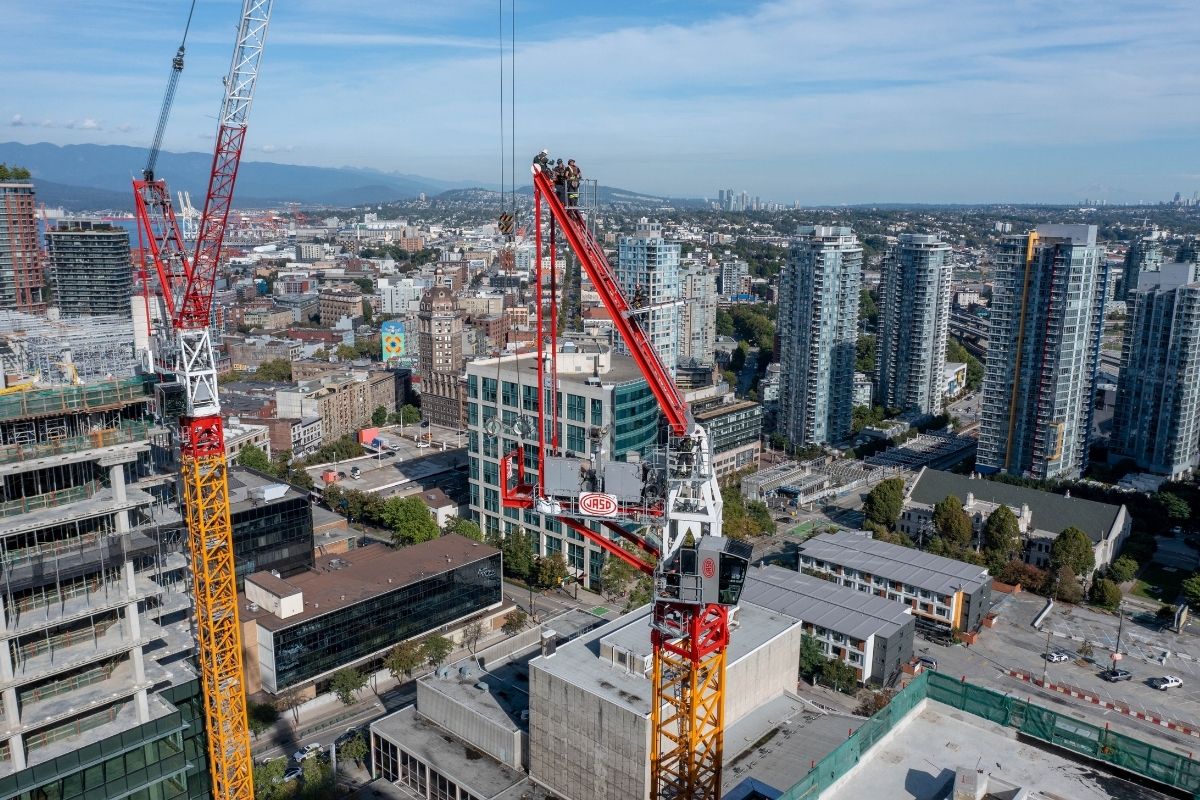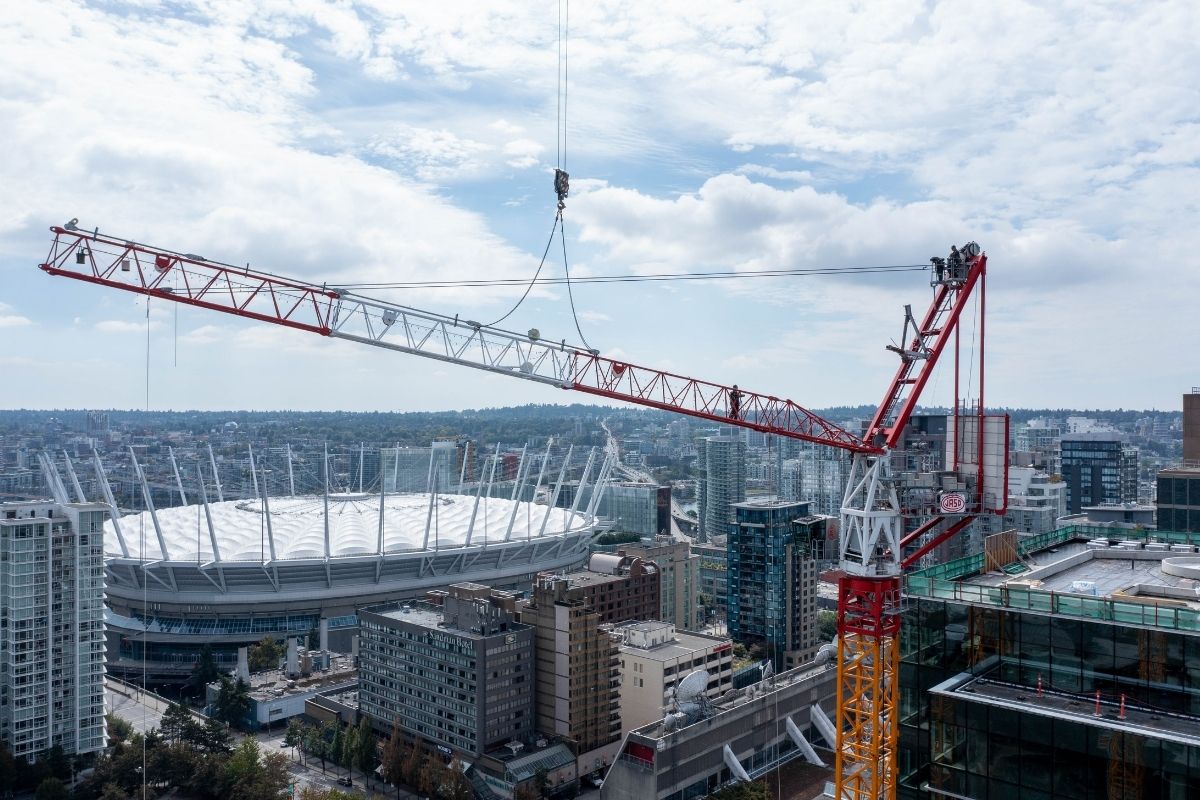 Requirement
The Post, one of the most recognizable historic buildings in Vancouver (Canada), is undergoing a renovation process with a double objective: to build two new fifteen-storey towers on top of the original five, and maintain its recognizable façade, which dates back to 1958.
Thus, by 2023, a space of 1248,000 square feet will be built, of which one third will become Amazon's largest offices in Vancouver to date, housing a total of 3,000 employees.
This impressive urban project, which promotes sustainability and connection to the Vancouver community, was designed by MCM Architects and developed by QuadReal Property Group. PCL Construction and R-Four Contracting are the developers.
Solution
To carry out this complex task, QuadReal Property Group chose three JASO J380PA Luffing cranes for their capacity, reach, reduced parking radius and slack-rope device as an additional safety feature.
Thanks to its luffing crane features, the J380PA is a perfect crane for confined spaces, avoiding encroachment on nearby terrain. In addition, the mast sections are identical to those of the equivalent hammerhead tower cranes, allowing the owner to use one climbing system for the luffing and hammerhead tower crane for the particular mast size.
All of this makes the J380PA an excellent crane for the renovation of The Post.