Four JASO J1400 on the Tengah Plantation C3 & Common Green Development Project in Singapore
16 / 01 / 2022
This low top model, with a short tower top, a collapsible counter-jib and optimised transport and assembly dimensions, can be used both in Prefabricated Prefinished Volumetric Construction (PPVC) applications and on large-scale civil construction sites.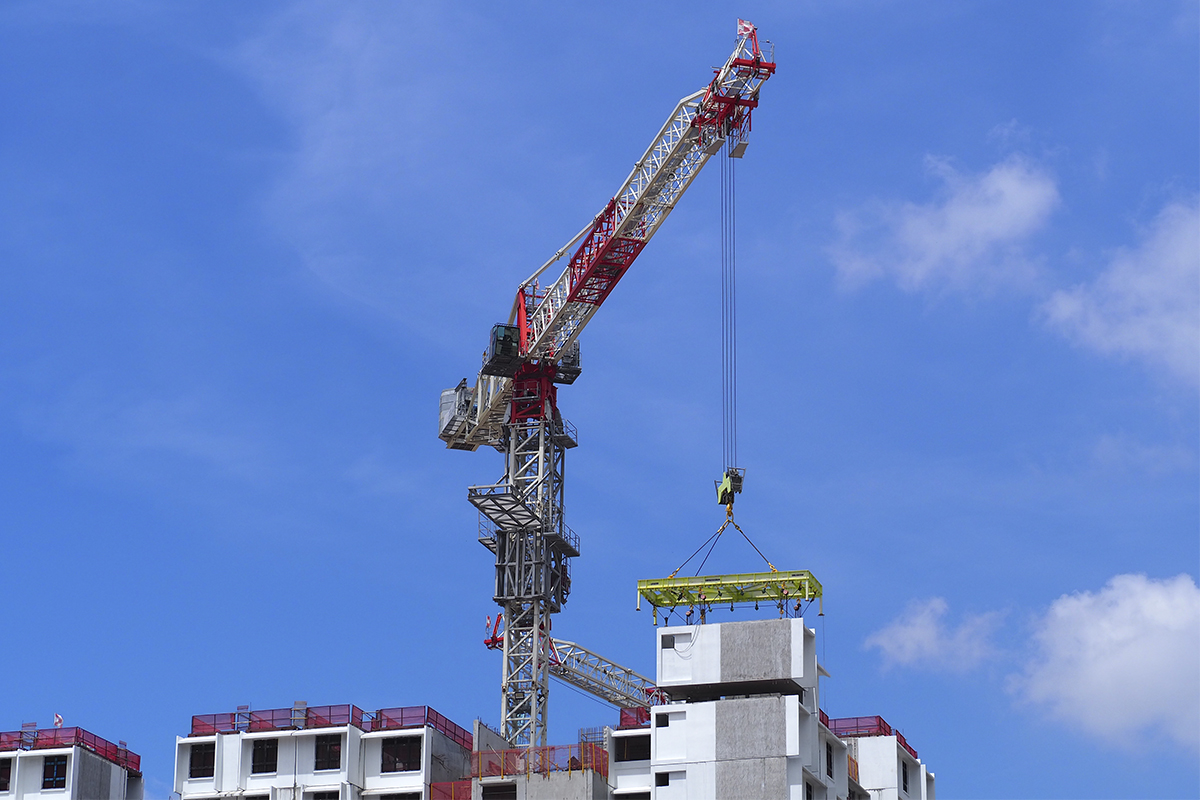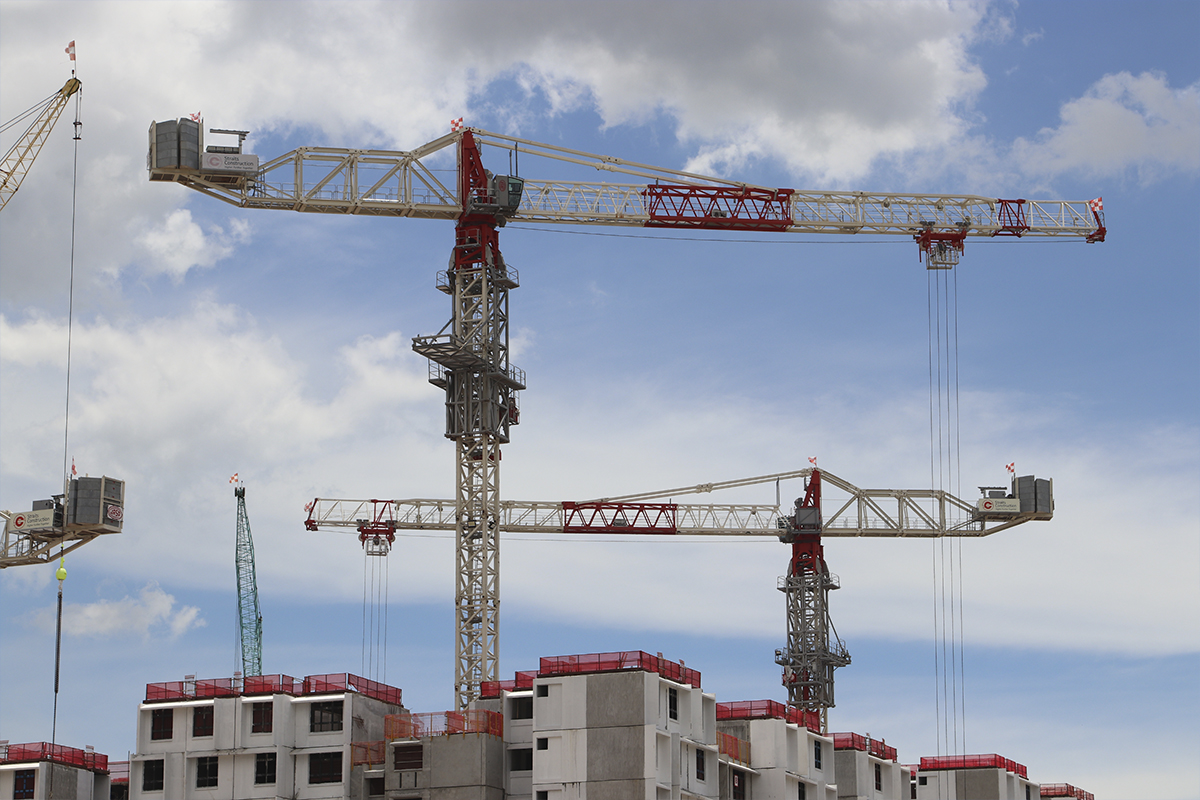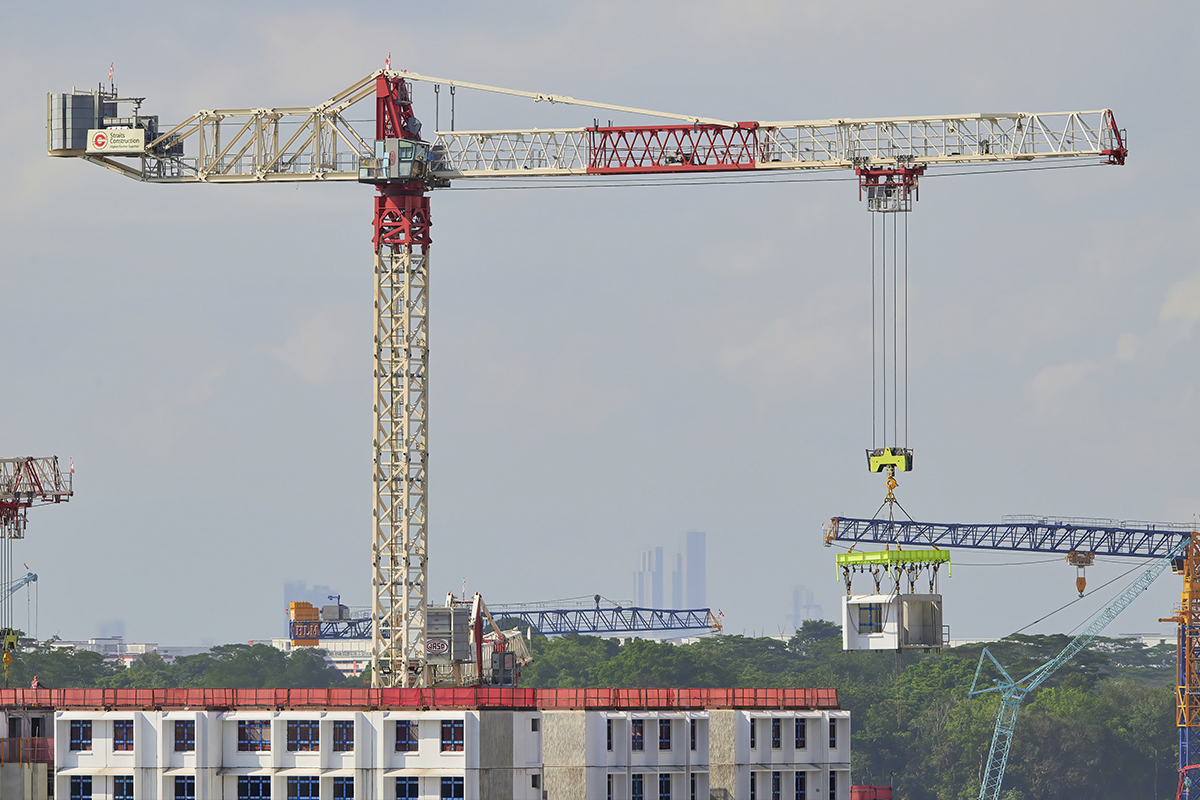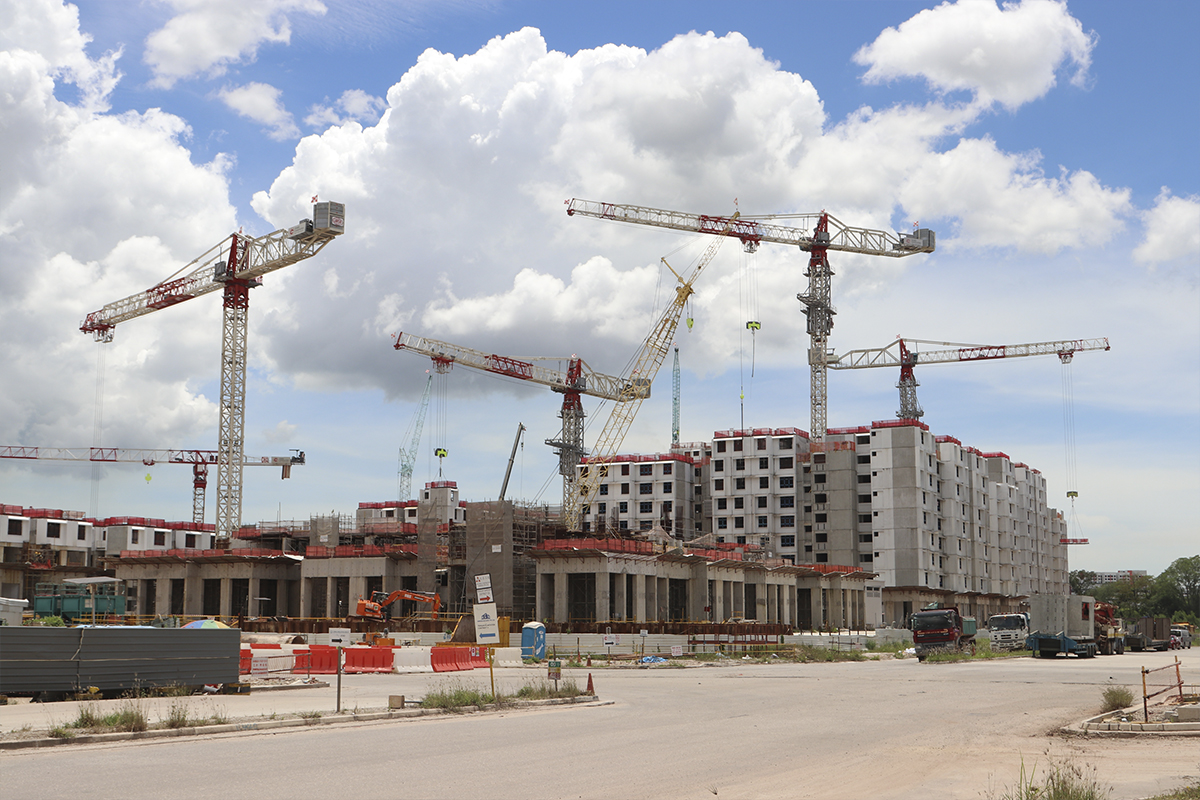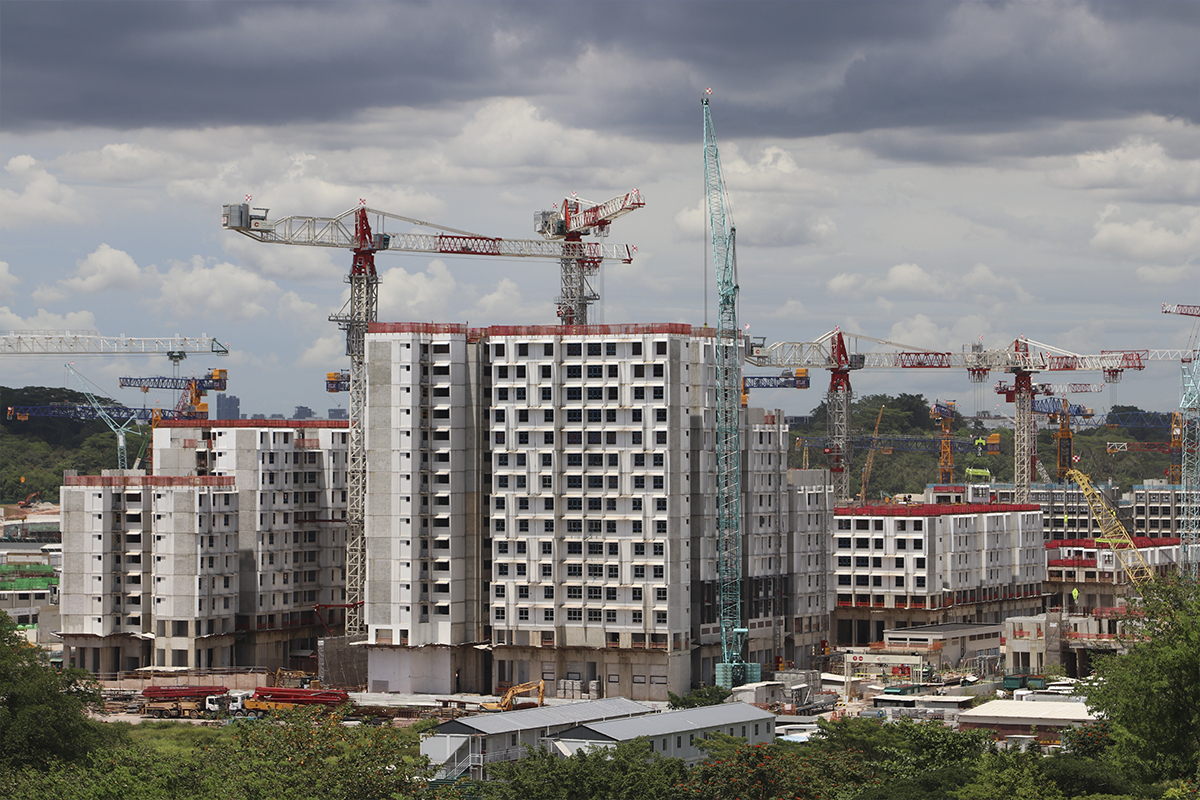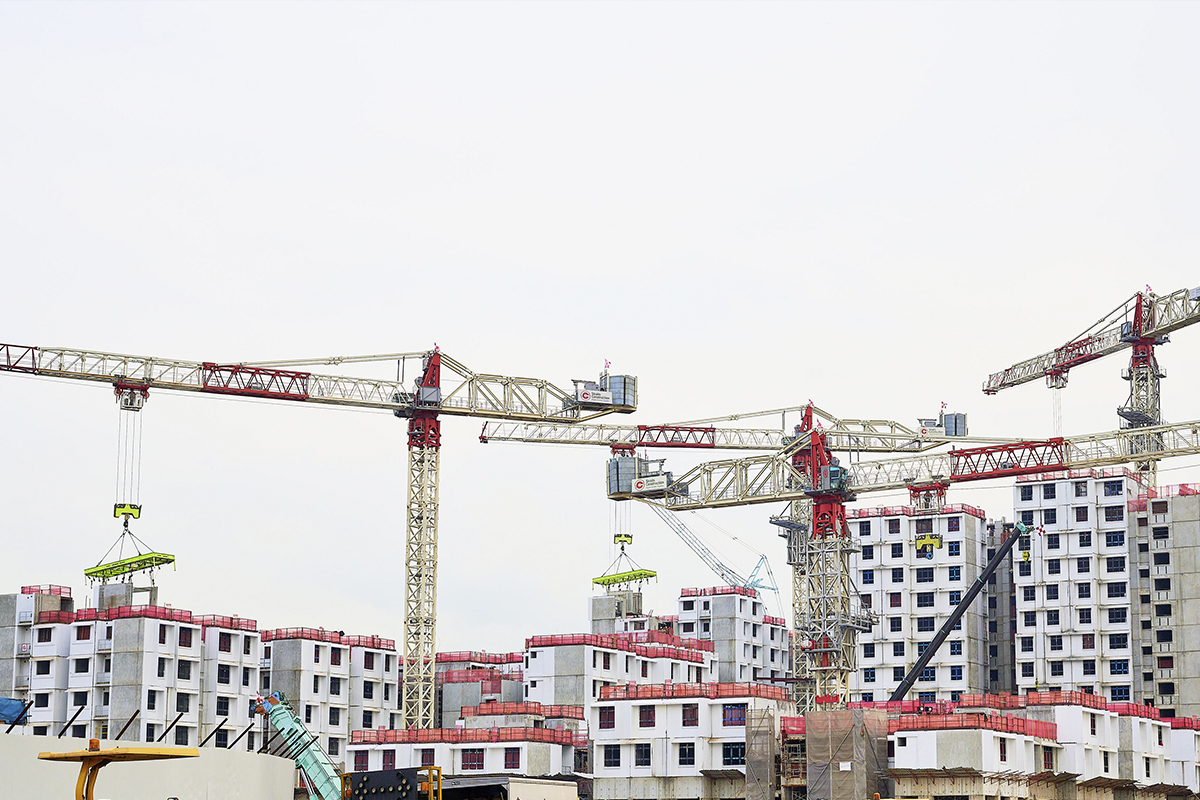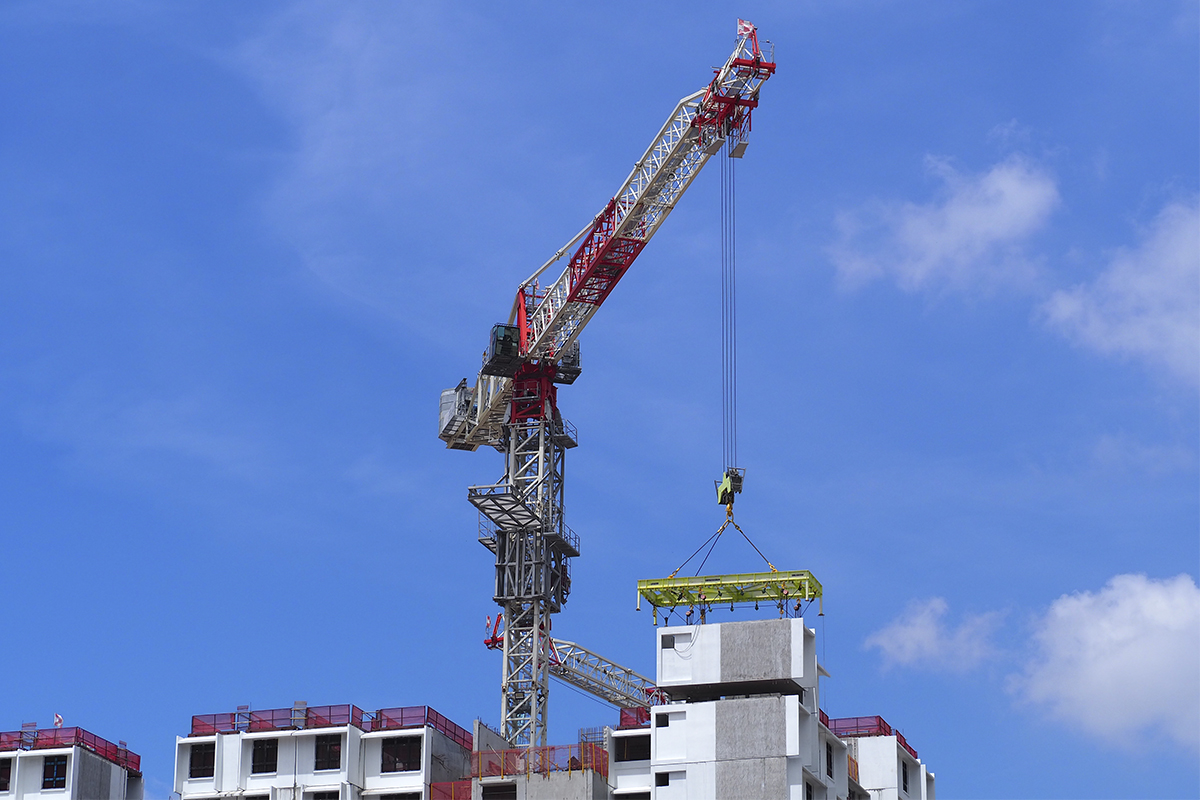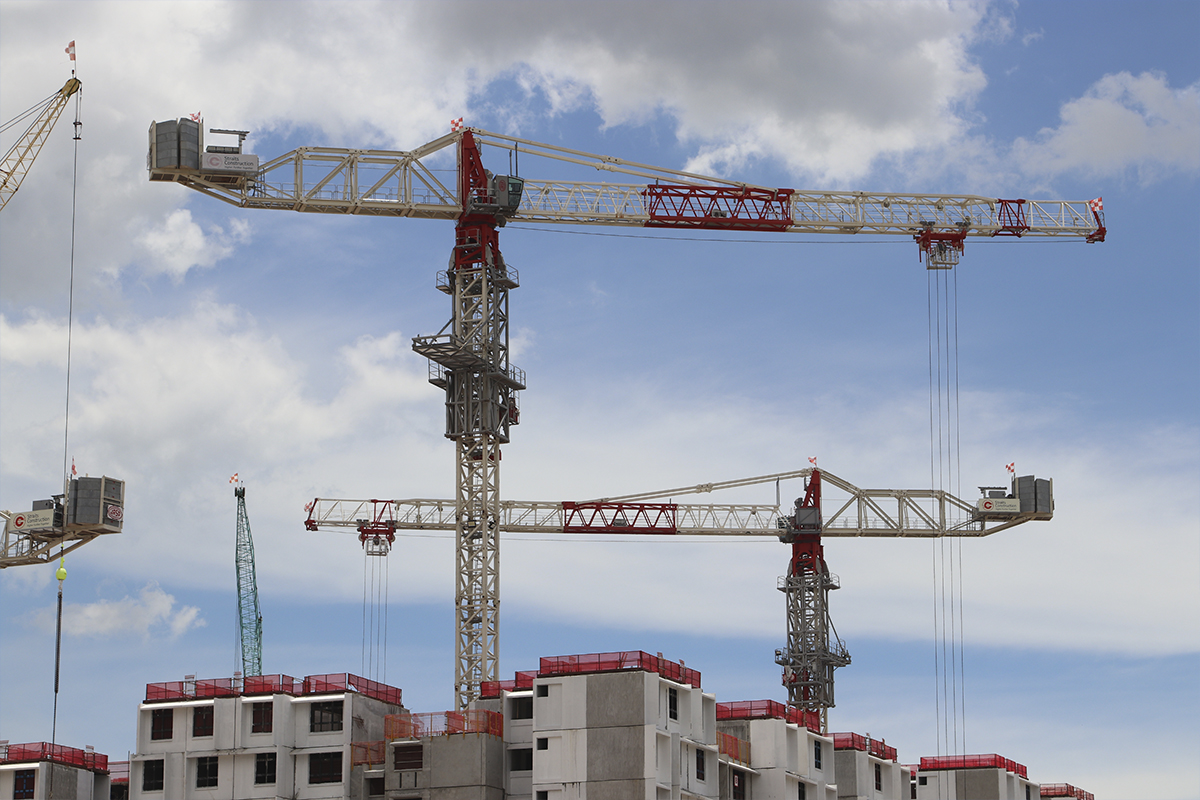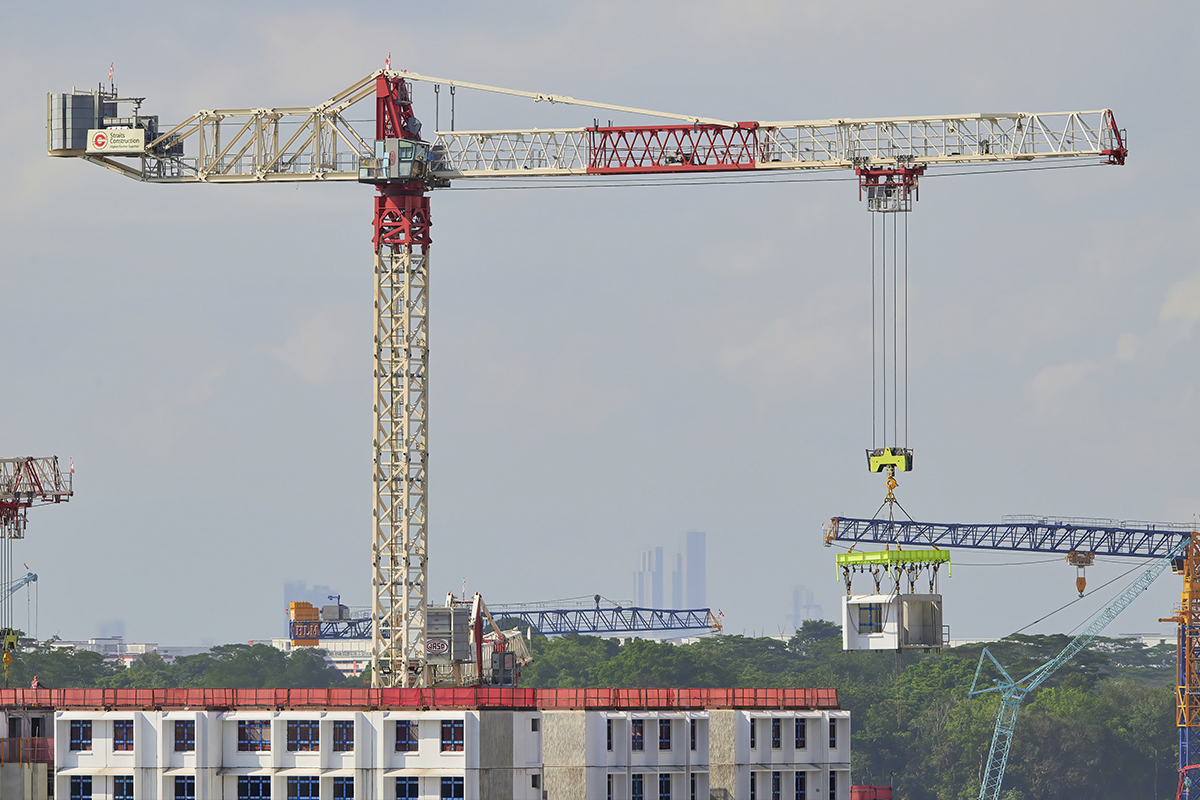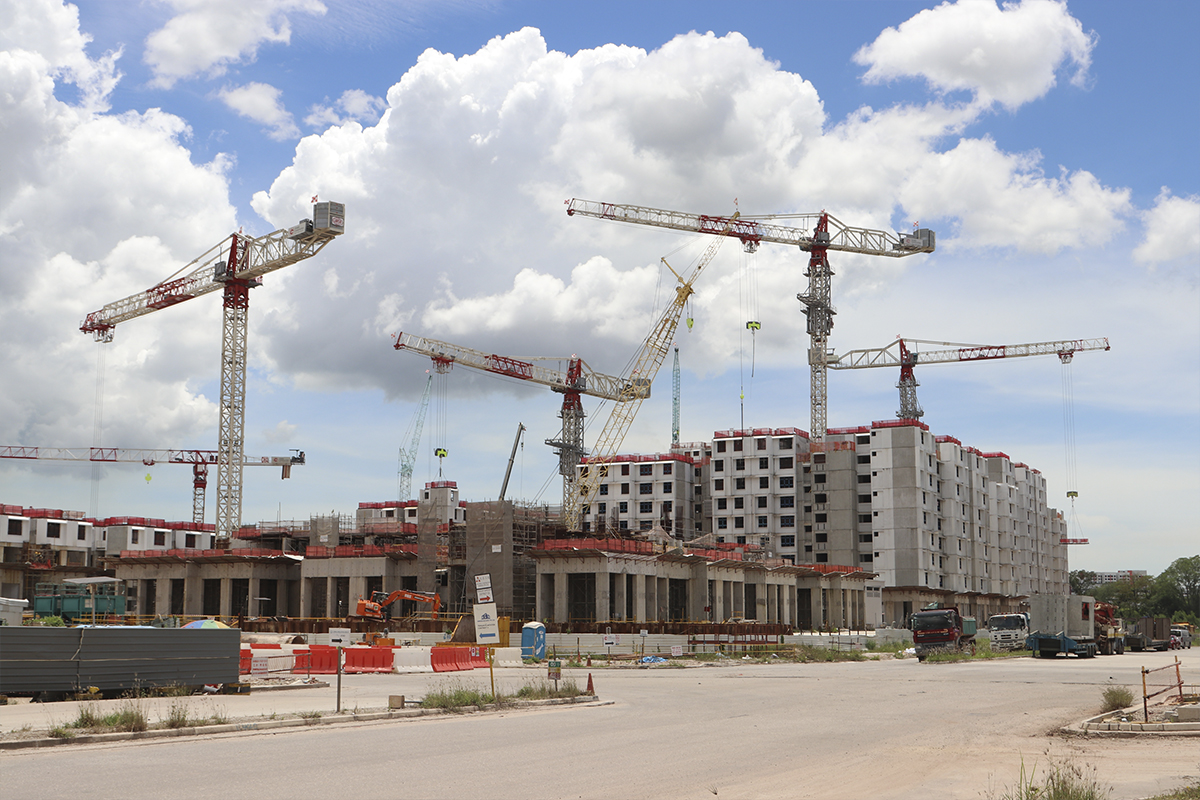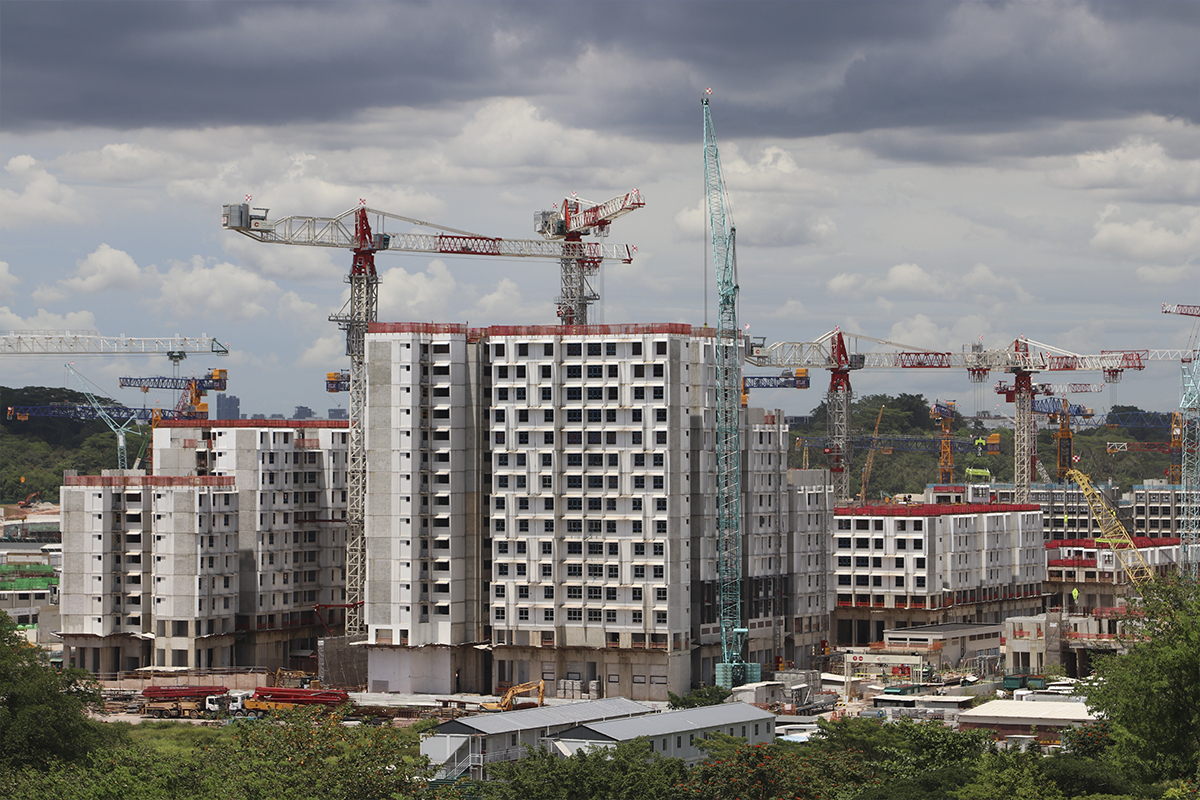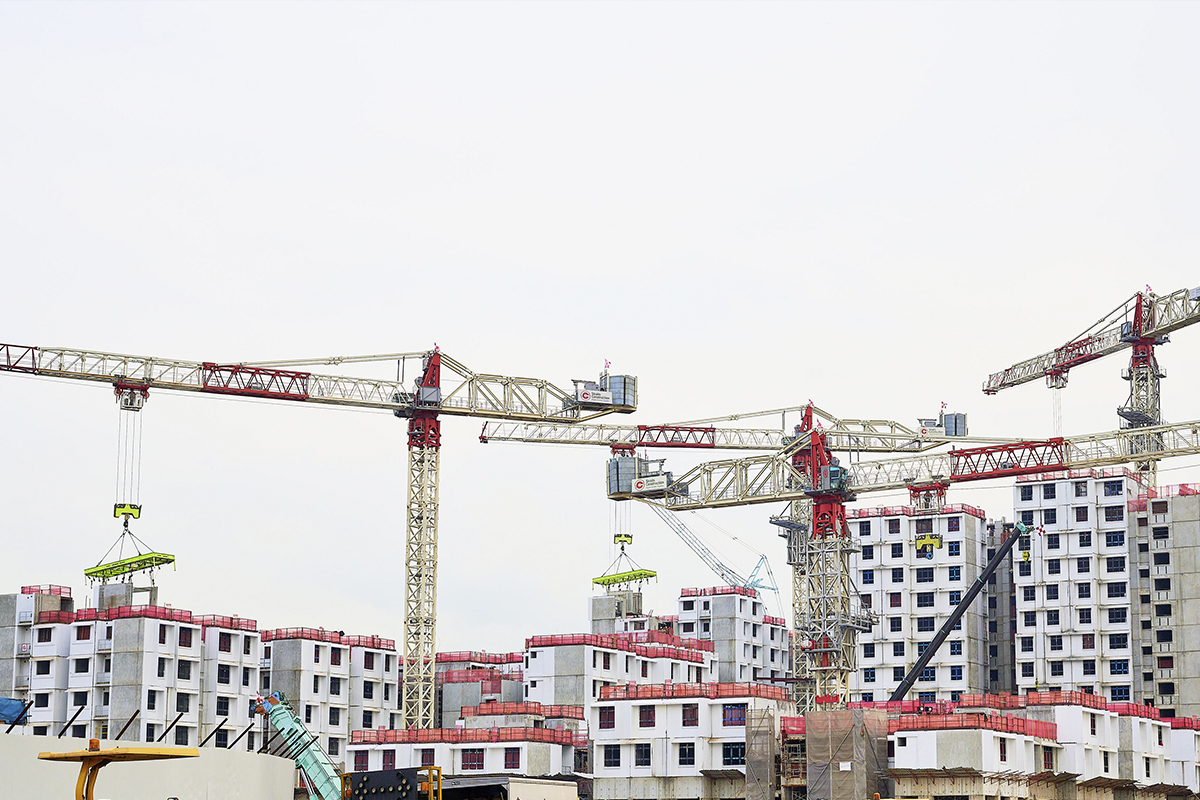 Requirement
The Singapore Housing and Development Board, which is responsible for the construction of public housing in this Southeast Asian country, started the construction of the Tengah Plantation C3 & Common Green Development Project.
This project, which will be undertaken by Straits Construction Singapore Pte Ltd, will consist of 10 blocks with 1140 dwelling units, with one car park and several pavilions, community facilities, communal gardens and green areas. In short, it will create a new affordable residential area in a country known for its shortage of building space.
Given the ambitious nature of the project, several companies have been involved. JASO, through our Singaporean distributor Crane World Asia, provided a J800 and four J1400s, the first units of this model manufactured by our company.
The need for tower cranes with the capacity to lift heavy loads (some components for this project can weigh up to 35 tonnes) made the J1400 model an essential crane for this project.
Solution
With a maximum load of 64 tonnes and a tip load of 10.5 tonnes at 80 metres, it is now our highest capacity crane and the best choice for large projects such as Tengah Plantation C3 & Common Green Development.
While it is suitable for dam construction and similar heavy civil projects, the four units are particularly targeted for PPVC construction applications, where buildings are constructed using a large crane to stack freestanding modules to form a multi-storey tower. As Dick Huitema, our export area manager, says: "This crane is designed to easily lift PPVC loads of 35 to 40 tonnes to a height of 150 metres without a reduction of the load chart".
However, during the pandemic situation in Malaysia, the country from which the PPVC components are imported, caused the supply chain to be interrupted. As a result, these cranes had to change their application to the usual construction work, demonstrating also here their adaptability.
Among their most outstanding features we can mention:
64 tonnes capacity with a jib up to 80 metres.
10.5 tonnes tip load.
The shortest boom being 25 metres.
36 tonnes capacity at a 40-metre radius.
4 modular counter-jib configurations ranging from 18.1 metre and 29 metre radius.
Tower system in 5.6 metre-long sections at 2.16 x 2.16 metres.
Optimised dimensions for easy assembly and transportation:

Can be transported by sea in standard 40-foot shipping containers.A folding counter jib design.

The maximum component weight is 10 tonnes.
Therefore, thanks to its features and adaptability, the J1400 is the perfect crane for the Tengah Plantation C3 & Common Green Development Project.