The Tallest Towers in Mexico Are Built With Jaso Cranes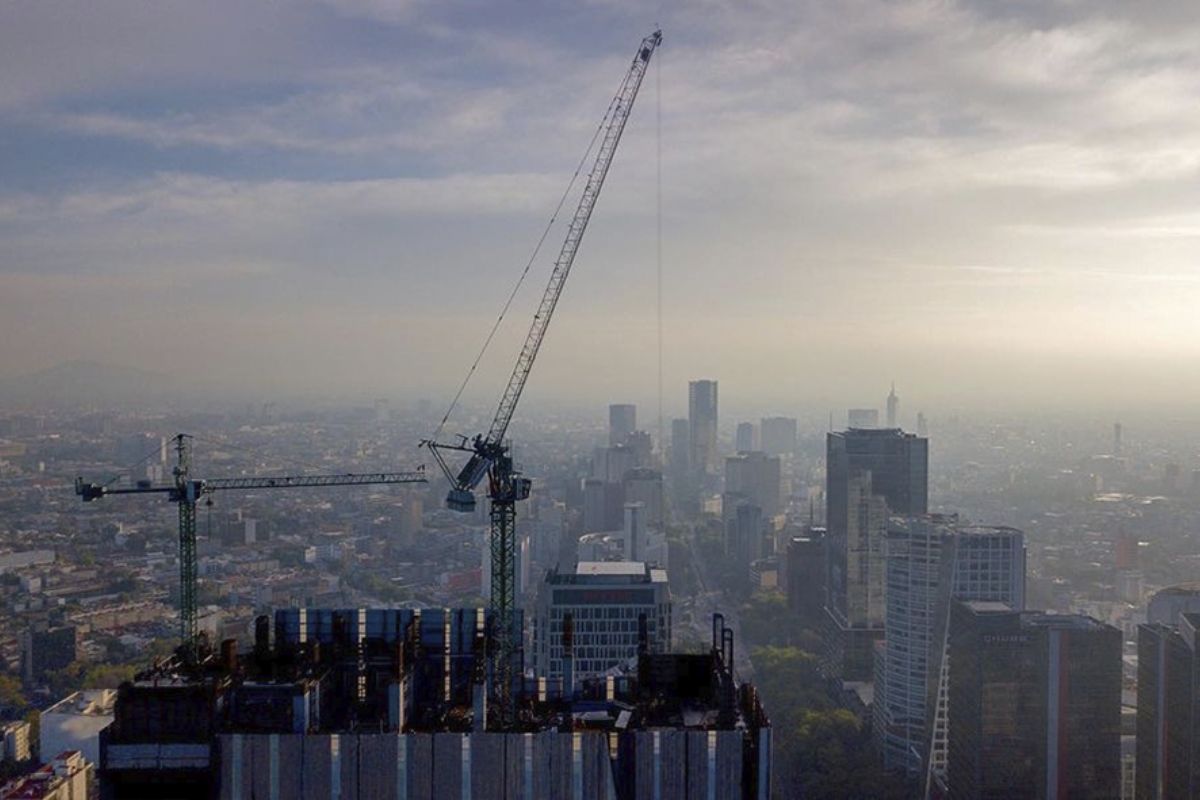 10 / 10 / 2023
6 out of every 10 cranes used in construction projects are from JASO Tower Cranes-ESPAMEX.
JASO Tower Cranes-ESPAMEX holds a 60% market share in Mexico, with the remaining share divided among 9 different companies. These figures position us at the forefront of the tower crane sector in this continuously developing urban landscape. Constructors choose our brand for reasons such as the quality, durability, and reliability of our products, responsive service, and above all, a partner like ESPAMEX, which has helped us become industry leaders.
For 44 years, we have achieved milestones in Mexico in partnership with our distributor, whose experience allows them to lead the tower crane market and participate in the most significant projects: Torre Paradox, The University Tower, Hotel RIU Guadalajara, Pabellón M, Torre Inxignia, Metropolitan Center, Torre Bancomer, Chapultepec Uno, Torre Mítikah, Torre KOI, Torres Obispado, Torre Helea, Aeropuerto Felipe Ángeles, Agwa Bosques, Torre Rise…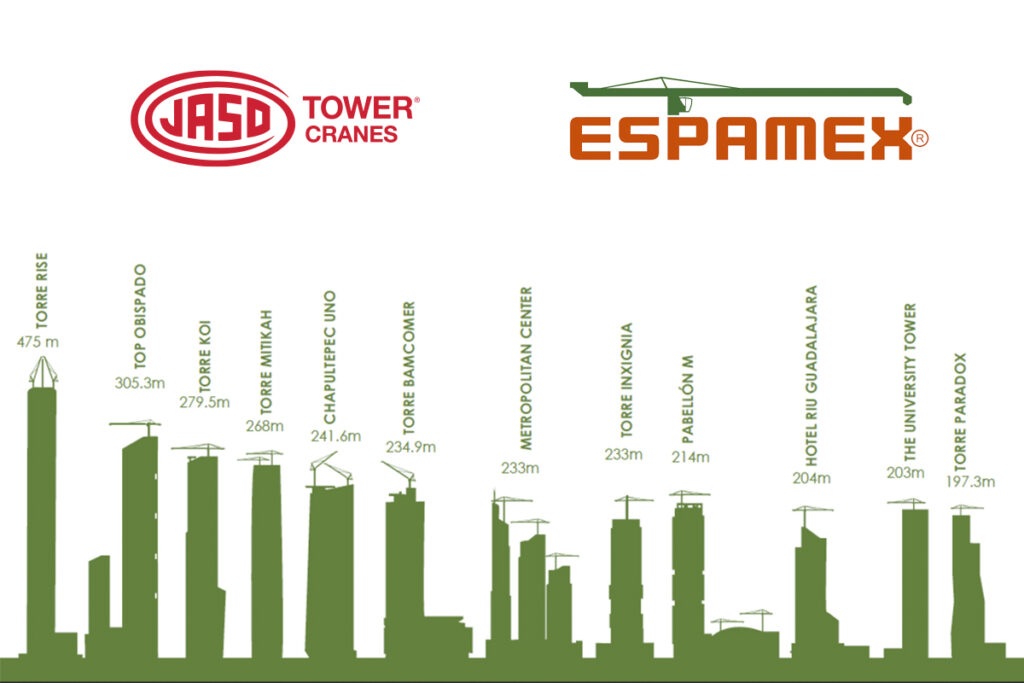 For example, the Torre KOI, once the tallest in the country (279.5 m), featured a J140. Chapultepec Uno, one of the tallest in Mexico City (241.6 m), used a J380PA crane, which, along with the J168HPA for the Sofitel project, lit up with the colors of the Mexican flag at night, becoming an emblem of construction in the country. Another significant project, both in height and scale, is the real estate development Mitikah, where 9 cranes are at work, including the J190 and J115. Agwa Bosques, a residential complex comprising four towers, is being constructed with three J46NS, one J36MAC, and one J150.10.
On the other hand, the Torre Rise, currently under construction in Monterrey and reaching 475 m, will feature two J180PA cranes. Torre Rise will become the tallest building in Mexico and Latin America, surpassing Torres Obispado (305 m), and the second tallest on the continent. With a 50-meter reach, a maximum load capacity of 12 tons, and 3 tons at the tip, our Luffing crane is the most competitive solution for working in tight spaces and constructing tall buildings like this.
The constant growth of ESPAMEX, in particular, and our distributors, in general, helps us consolidate our position in the global elite of the tower crane sector. Together, we are a team that continues to provide the cranes that build the world.