We present an innovative lifting system for high-rise building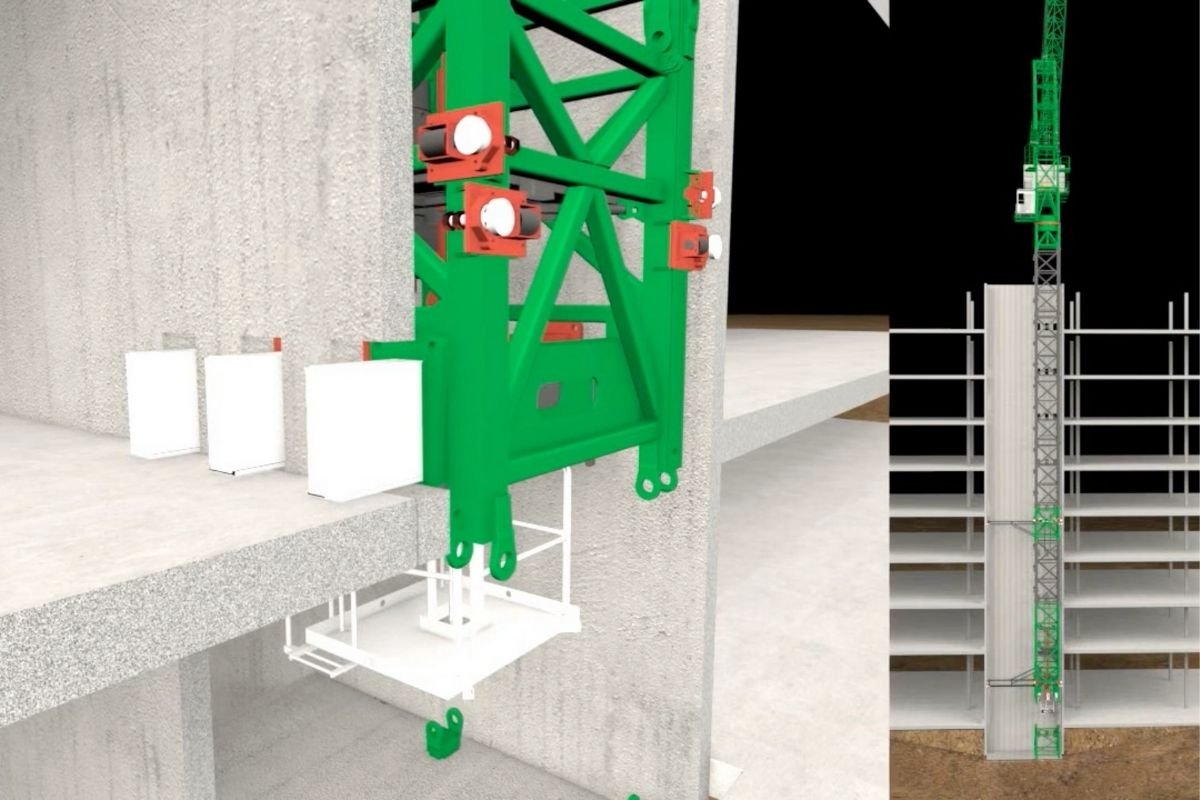 10 / 03 / 2023
Together with Titan Cranes, we have developed the Lift Shaft system, a three-beam climbing system for easier construction of ever taller buildings in innercities with confined construction spaces.
However, new construction demands often encounter the problem of the shortage of building land. The solution is to create ever taller hifg rise buildings, which ultimately become a powerful status symbol in city centres that never stop growing.
To address the challenges posed by this situation, together with our distributor in Australia, Titan Cranes& Rigging, we have developed an awesome and fast climbing system which guarantees full safety.
The Lift Shaft system, also known as the three-beam climbing system, has provided a major impetus to high-rise building in upward-growing cities. Bosko Mujika, JASO Tower Cranes' Technical Manager, and Andrew Coffin, the Cost and Engineering Manager of Titan, presented this innovative solution at the last Tower Crane Virtual Conference.
The Lift Shaft system involves positioning the crane within the building's concrete core and climbing using a three-beam climbing system. There is no need to move collars between different levels, and the hydraulic system has also been designed with safety and serviceability in mind.
An example of a Lift Shaft system being used is the erection project for the International Towers Sydney, three commercial skyscrapers located in Barangaroo, Australia. Titan was contracted by Lendlease to erect these towers. Multiple cranes were deployed to erect the three towers (with heights of between 168 and 217 metres), with up to twelve operating at the same time.
Mr. Coffin explains that Titan used a guiding system with adjustable rollers at the lift shaft corners to allow for core construction tolerances during the internal climbs, and bearing plates to transfer the loads from the crane to the building in service conditions.
The Lift Shaft solution will undoubtedly contribute to the unstoppable upward growth of our cities, reaching previously unimaginable new heights and overcoming obstacles previously hindering the progress of this new urban development model.